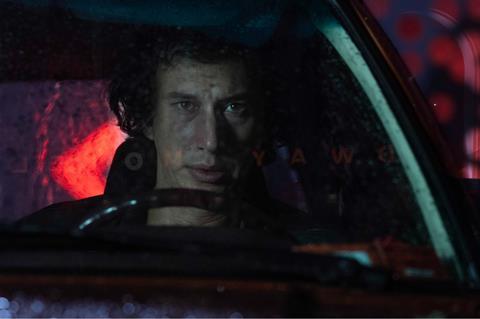 Netflix's White Noise from Noah Baumbach is setting the pace as a must-have festival title for the season and has landed the opening night slot at the 60th New York Film Festival (NYFF).
The Don DeLillo adaptation starring Adam Driver and Greta Gerwig has already been announced as the Venice opening night selection and will screen at Alice Tully Hall in New York on September 30.
Based on DeLillo's 1985 novel of the same name about rampant consumerism, ecological catastrophe and death, White Noise centres on a "Hitler studies" professor and family man whose life is thrown into disarray after an accident creates an airborne toxic threat.
"In 1985 my father and I drove from Brooklyn to see Kurosawa's Ran open the 23rd NYFF, the same year that he brought home the hardback of Don DeLillo's White Noise," said Baumbach. "Opening the 60th NYFF with White Noise is truly special for me. This festival was part of my film education and has been a home for me and many of my movies over the years. I couldn't be more excited and honored to return."
NYFF executive director Eugene Hernandez said, "Opening the 60th edition of the New York Film Festival with Noah Baumbach's ambitious, funny, and resonant White Noise underscores this festival's history of introducing new filmmakers to New York audiences."
Baumbach's previous NYFF Main Slate selections include Kicking And Screaming (NYFF33), The Squid And The Whale (NYFF43), Margot At The Wedding (NYFF45), Frances Ha (NYFF50), The Meyerowitz Stories (New And Selected) (NYFF55), and Marriage Story (NYFF57 Centerpiece). While We're Young was a secret screening at NYFF52. De Palma, co-directed with Jake Paltrow, was a special event at NYFF53.
Last year's festival was opened by Joel Coen's The Tragedy Of Macbeth.
NYFF will take place from September 30–October 16. Masks are required for all staff, audiences, and filmmakers at all times in public spaces. Proof of full vaccination is recommended but not required for audiences.