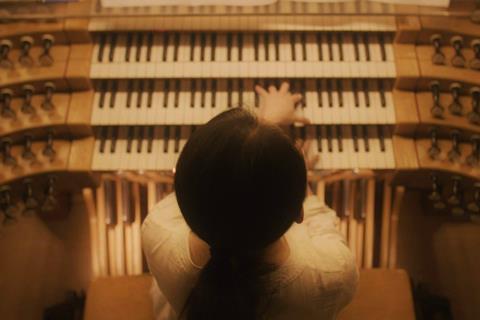 Northern Banner has picked up Canadian rights to Stacey Tenenbaum's Pipe Dreams ahead of its world premiere at Hot Docs, while ro*co films international has acquired all sales rights outside North America.
Pipe Dreams follows five young organists as they compete in Canada's prestigious Canadian International Organ Competition, culminating in a finale at Montreal's historic Notre-Dame Basilica with $100,000 in prize money up for grabs.
Yuan Shen is the daughter of China's most famous organist, and coming in second is not an option. New Zealand's Thomas Gaynor is hoping to be the first organist to win a hat-trick, while Alcee Chriss III is an African American player from Texas who will draw on his gospel and jazz roots.
Nick Cappozoli from Pittsburgh is renowned for his reliability and perfect technique will take some risks, while the new kid on the block is 19-year-old Sebastian Heindl – a child prodigy who hails from the same town as his idol and namesake Johann Sebastian Bach – and is the youngest person to ever compete.
Pipe Dreams will premeire at Hot Docs on April 28. The festival runs from from April 25-May 5. Tenenbaum's last film Shiners, about shoe shiners, premiered at Hot Docs in 2017.