Kristen Stewart and Adam Driver will be honoured in the 54th New York Film Festival's "An Evening with…" on-stage conversation series.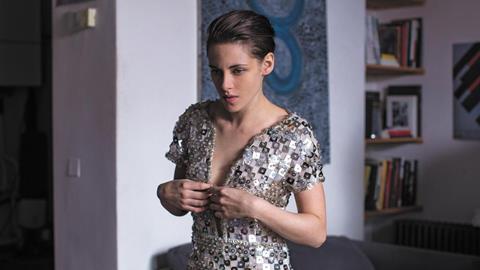 The festival will also premiere Best Worst Thing That Ever Could Have Happened in Special Events, a non-fiction chronicle of the 1981 musical flop Merrily We Roll Along by Stephen Sondheim and Harold Prince.
Hamilton's America will also receive its world premiere and tells the story of Lin-Manuel Miranda's award-winning production, Hamilton: An American Musical.
Jim Jarmusch's Gimme Danger joins the line-up and will feature an appearance by the director and Iggy Pop. Jarmusch's Paterson will screen in the main slate. NYFF runs from September 30-October 16.
Amazon Studios is developing a TV series based on Martin Scorsese's crime drama The Departed. Vertigo Entertainment, Initial Entertainment Group and Plan B Entertainment are producing with Amazon Studios in association with Warner Bros TV.
White Rabbit and Phillm Productions have begun shooting on The Maestro, about famed composer Mario Castelnuovo-Tedesco. Xander Berkeley and Sarah Clarke lead the cast. Adam Cushman will direct from a screenplay by C.V. Herst, while David J. Phillips produces.