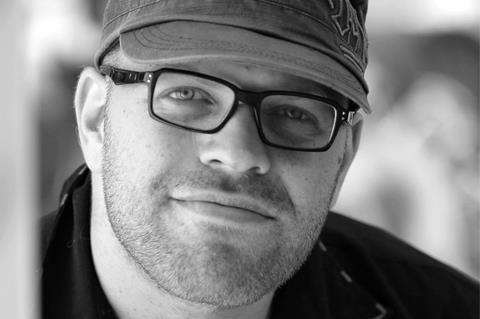 One of the pioneers in Virtual Reality (VR) projects in Brazil, filmmaker Ricardo Laganaro, is leaving Fernando Meirelles' O2 Filmes to dedicate himself exclusively to immersive narratives.
Best known for the VR documentary Step To The Line, shown at Sundance and Tribeca this year, Laganaro has just become a partner at Arvore, a production company based in São Paulo focused on new technology.
Among Laganaro's new projects is a sci-fi immersive experience, in the same format as Alejandro González Iñárritu's Carne y Arena, which premiered at Cannes this year. Called The Pale Gray Dot, this experience will transport the viewer to a space station orbiting the Earth, turning them into an astronaut.
After witnessing a catastrophe on the planet, they will become the last living human. While they see the Earth deteriorating, they will have to face some dilemmas while sharing the spaceship with an artificial intelligence unit.
"The idea is to register this work at international film festivals, as the demand for VR is growing,'' says Laganaro, who is writing the script and working on the preproduction of the project. "Thank God we are breaking the prejudice. The fact that the immersive experience is interactive does not mean that it is not about cinema,'' he adds.
Shot in a California maximum security prison, Step To The Line was this year listed among the top five VR experiences to try on mobile by Time magazine.
Facebook CEO Mark Zuckerberg posted on his page about the short documentary about prisoners who are trying to change their lives through education. The film is part of the Oculus VR For Good, a programme launched last year to create VR content that showcases the need for social change.
"The prison is an example of a place that arouses a great deal of curiosity, but nobody wants to see it up close, which is perfect for a VR experience. This technology is not a trend. It has came to stay," says Laganaro.
The filmmaker will also develop other documentary narrative experiences at the new company, such as Invisible Heroes. This will be structured as a series, highlighting people with peculiar ocupations in inhospitable places.
The first of them will be shot in northern Norway, where a group of people hold all the edible seeds of the planet in an urn hidden in the mountain just in case any of them run out.
"Our goal is to find people who deal with a greater good, but nobody knows they exist. For the viewer, it will be an opportunity to feel in a place with very restricted access," he says.
Laganaro has been working since 2009 at O2 Filmes as head of the 3D department and as a VFX supervisor. He has directed several 360º videos and was responsible for the 8-minute film Cosmos, which tells the story of the universe in 360 degrees in the dome of the Museu do Amanhã in Rio de Janeiro.