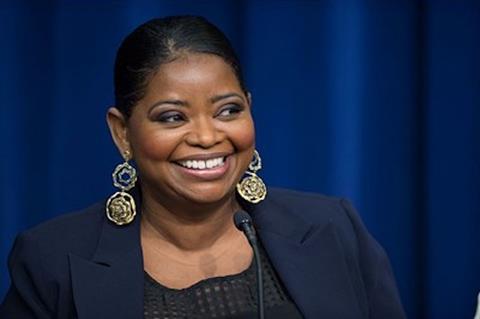 Apple has picked up Are You Sleeping, which is currently in development from Reese Witherspoon's Hello Sunshine and the studio Chernin Entertainment/Endeavor Content. Octavia Spencer is set to star in the original drama series.
Are You Sleeping, based on the true-crime novel by Kathleen Barber, provides a unique glimpse into America's obsession with true crime podcasts. The series challenges viewers to consider the consequences when the pursuit of justice is placed on a public stage. Nichelle Tramble Spellman created the series and will write all episodes.
Witherspoon and Lauren Neustadter serve as executive producers for Hello Sunshine, and Peter Chernin, Jenno Topping and Kristen Campo serve as executive producers for Chernin Entertainment, alongside executive producers Spencer and Spellman.
Sarah Koenig, the creator and executive producer of the true-crime podcast phenomenon Serial, will consult on the series.
Are You Sleeping marks Apple's first development project, following the straight-to-series orders of a morning show drama from executive producer and star Witherspoon and Jennifer Aniston, Bryan Fuller's Amazing Stories anthology, and a space drama from Battlestar Galactica showrunner Ron Moore.