Australian production, sales and distribution outfit Odin's Eye has closed a UK deal at TIFF for its dark, dramatic comedy Brothers' Nest with Signature Entertainment.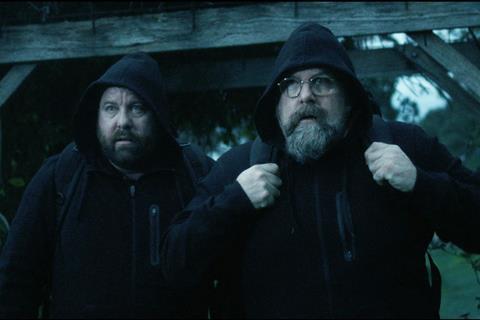 The deal comes in advance of the film's UK premiere at Grimmfest, Manchester's festival of horror, cult and fantastic film, which celebrates its 10th anniversary edition in early October.
Brothers' Nest, which had its world premiere at this year's SXSW, has also sold to Middle East (Phonencia) and China (Times Vision) with other territories under negotiation. It's the second film directed by Clayton Jacobson, who also co-stars alongside his real-life brother, Shane Jacobson in the story of two brothers intent on murdering their stepfather before their dying mother change her will in his favour.
"Signature are delighted to be working alongside Odin's Eye, once again, for the UK release of Brother's Nest. The appetite for prolific, high-end genre movies remains high, and we are looking forward to bringing this anticipated, original and highly entertaining film to UK homes next year," said Signature Entertainment's head of acquisitions Elizabeth Williams.
"It is rewarding to see the momentum build on this impressive thriller and it's always great to be working with one of the best distributors in the UK," Odin's Eye CEO Michael Favelle added.