EXCLUSIVE: The company will screen the second part of the trilogy based on the Russian animated series at EFM.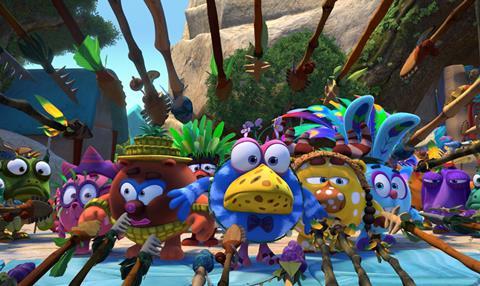 Odin's Eye Entertainment will commence worldwide sales on a trilogy of feature films based on the Russian animated TV series Kikoriki at the forthcoming EFM (Feb 11-19).
The Sydney-based sales outfit has acquired Kikoriki: Team Invincible, which premiered in Russia in 2011, its sequel Kikoriki: Legend Of The Golden Dragon, which is completed and will be screened at EFM, and Kikoriki: Déjà Vu, which is currently in pre-production.
The Kikoriki TV series debuted in 2004, and has clocked up more than 450 episodes to date. The series has been translated into 20 languages and broadcast in 26 countries.
The programme follows a gang of nine creatures who live on a secluded tropical island, embarking on quests exploring friendship, community and self-determination.
The franchise is a co-production between Russia's Riki Group and Art Pictures Studio.
The deal was negotiated by Odin's Eye founder Michael Favelle and Riki Group VP of international distribution Diana Yurinova.