Production wrapped recently on action spoof.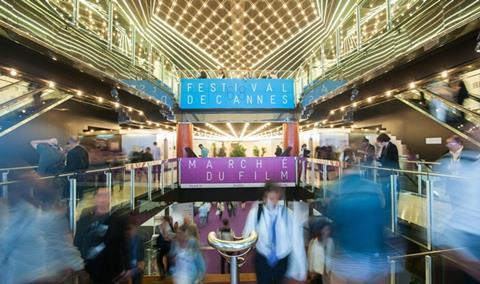 The Exchange has closed a raft of deals on action spoof Office Uprising starring Brenton Thwaites.
CEO Brian O'Shea and his team have licensed French rights to AB Droits Audiovisuels, Latin America to Swen, the Middle East to Selim Ramia, China to DDDream International Media, Russia to Volga, and Thailand to SahaMongkol.
Office Uprising tells of an underachiever at a weapons firm who attempts to rescue his true love from a weapons manufacturer where the workers have been turned into psychopaths by a new energy drink.
Jane Levy, Karan Soni, Zachary Levy and Alan Ritchson round out the cast.
Production wrapped recently on the film that Lin Oeding directed from a screenplay by Ian Shorr and Peter Gamble Robinson.
Giulia Prenna, Jim Steele, Sean Lydiard and Will Clevinger serve as producers.
"The combination of the commercial concept, high production value and the established stars is allowing us to make aggressive pre-sales of this genre bending movie," O'Shea said.
The Exchange's Cannes line-up includes Jennifer Saunders' Patrick, Maika Monroe and Jeremy Allen White in Shotgun, and Gugu Mbatha-Raw and Michiel Huisman in Irreplaceable You, and Phoenix Forgotten, which Ridley Scott produced.