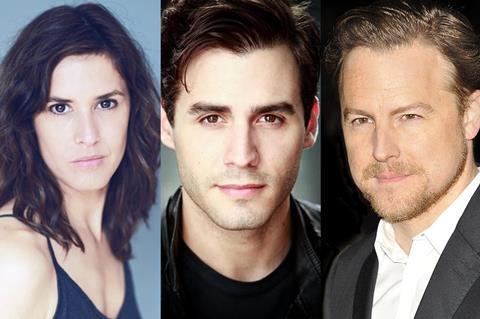 Olivia Bonamy (Them), Ben Cura (Marcella) and Samuel West (On Chesil Beach) have joined the cast of Gatecrash, a psychological thriller adapted from Terry Hughes' play Life's A Gatecrash.
Lawrence Gough is directing the project, his second feature after Salvage in 2009. Principal photography is now underway, with a 22-day shoot scheduled at GSP Studios in York.
Gough adapted the play with Alan Pattison and playwright Terry Hughes. Craig Conway is producing for Bird Box Pictures, Kirsty Bell is an executive producer and the project is being made in association with Goldfinch Entertainment.
Gatecrash is a dark psychological thriller which follows a couple who find themselves in a hit and run situation, with the evidence suggesting there was no accident. Anton Lesser (Game Of Thrones) also co-stars.
Bird Box Pictures' slate also includes Jake L Reid's Bharal, starring Kelsey Grammer, Vigilante, a co-production with Mann Made films, and producer Conway's directorial debut Kruger, on which the company is aiming to attach a sales agent for AFM.
Producers Conway and Bell commented: "This film for us continues to prove our ability as independent film makers. Following on from Giant Land, we have maintained our ethos of taking a brilliant, award-winning script and utilizing all our connections to finance and produce this in an efficient, unique and visually stunning way."