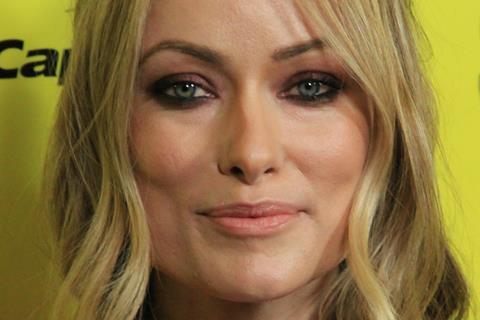 Olivia Wilde has defended her portrayal of a deceased crime reporter in Richard Jewell as controversy swirls around a suggestion in Clint Eastwood's drama about the 1996 Atlanta Olympics bombing that the journalist used sex to get the scoop that the FBI was focusing its investigation on the film's titular hero.
Wilde spoke to Screen on Tuesday (3 December) in the wake of an op-ed by editor-in-chief Kevin Riley in The Atlanta Journal-Constitution, where Kathy Scruggs worked at the time of the deadly attack. Riley took the film to task for implying Scruggs slept with an FBI agent (a fictitious character played by Jon Hamm) to break the story that the Bureau treated Jewell as a suspect shortly after his quick thinking as a security guard on duty at the Games arguably saved countless lives.
When Jewell alerted authorities to a suspicious backpack at an outdoor concert venue in the Games hub on July 27 1996, the area was partially evacuated before the bag loaded with pipe bombs exploded, killing one and injuring scores more. Despite his actions, Jewell was hounded by the FBI and the media for weeks, before he was eventually cleared later in 1996. He died in 2007 aged 44 and is regarded as a hero.
Riley wrote last week that the portrayal of Scruggs, who died in 2001 aged 41, was unfair. He praised her journalistic skill and added that there was no evidence suggesting she ever behaved in an unethical way. "It's a shame that Hollywood perpetuates false stereotypes about female reporters and journalism itself," he noted, "in a time when journalism finds itself under almost constant attack." Riley signed off saying Eastwood owed the late Scruggs an apology.
Wilde told Screen, "The character has been unfairly minimised and defined by one inferred moment in the film and I'm surprised by it. This character is shown to be incredibly intrepid and a very effective journalist and because of one scene where one line is said by Jon Hamm's character, this character has been minimised and dismissed as something that is far less dynamic and nuanced and interesting than this woman really was.
"I have a lot of respect for Kathy Scruggs and I find her to be a very complex person and character. Of course, the movie is not a documentary and Billy Ray's script takes a certain perspective on it and I did not write it or direct it, but in doing my job I did a lot of research on Kathy Scruggs. I found her to be a really interesting and intelligent and funny and complicated woman who found herself at the centre of a scandal that was the result of mistakes made by several different people – those in law enforcement and in the media."
Wilde, who is also in awards contention for directing Booksmart, noted how there did not appear to be so much interest in the potentially unethical behaviour of the male FBI agent played by Hamm. "The more interesting conversation is about the court of public opinion and how we jump to conclusions as a culture," she said. "Although that story took place in 1996, now in 2019 with Twitter and all social media, that court of public opinion effect has only intensified. Whether or not Kathy Scruggs had sex with someone in her life seems to be the least interesting conversation about this story."
Warner Bros declined to comment. Richard Jewell opens in North America on December 13 and in the UK on January 31, 2020.