Finnish boxing drama will compete at the European Film Awards later this year.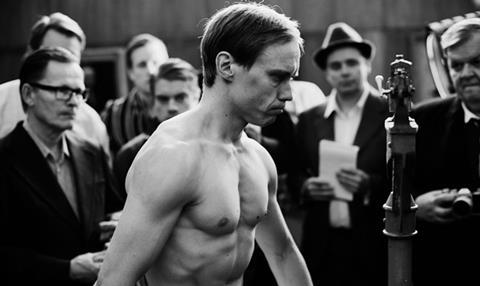 Cannes Un Certain Regard prize-winner The Happiest Day In The Life Of Olli Maki, is one of five titles set to compete for this year's European Discovery prize at the European Film Awards (Dec 10).
Juho Kuosmanen's black-and-white boxing drama tells the true story of the titular famus Finnish boxer who had a shot at the World Featherweight title in 1962. Screen sat down with director Kuosmanen in Cannes. The film is Finland's submission for best foreign-language drama at this year's Oscars.
The other four nominees are: Bogdan Mirica's Romania-France-Bulgaria-Qatar co-pro drama Dogs (Caini), which debuted in Cannes Un Certain Regard, Jules Herrmann's German drama Liebmann, which premiered in Berlin, Elite Zexer's Israel-France Sundance premiere Sand Storm (Sufat Chol), and Svetla Tsotsorkova's Bulgarian drama Thirst, which debuted at Sundance 2015.
The nominations were selected by the following EFA Board Members: Dagmar Jacobsen (Germany) and Angeles González-Sinde (Spain), filmmaker and 2015 nominee Tom Sommerlatte (Germany), expert Mihai Chirilov (Cluj FF, Romania), and FIPRESCI representatives Isabelle Danel (France), Krzysztof Kwiatkowski (Poland), and Neil Young (UK).
More than 3,000 EFA members will now vote for the winner, which will be presented at a ceremony in Wroclaw, European Capital of Culture 2016, on December 10.