EXCLUSIVE: One Two Films duo have joined the Icelandic-Polish-Danish co-pro from director Hafsteinn Gunnar Sigurdsson.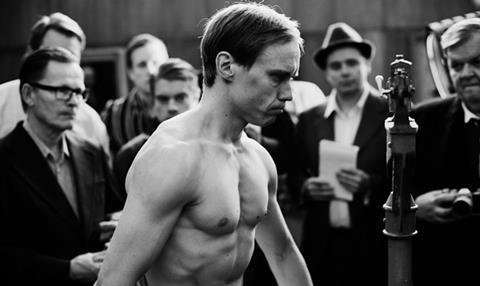 Sol Bondy and Jamila Wenske's Berlin-based One Two Films, recently a co-producer on Finnish hit The Happiest Day In The Life of Olli Maki [pictured], has joined Icelandic-Polish-Danish co-production Under The Tree.
Hafsteinn Gunnar Sigurdsson (Paris Of The North, Either Way) directs the film, which is produced by Iceland's Netop Films, Poland's Madants and Denmark's Profile. One Two Films joins the project alongside ZDF/ARTE, under commissioning editor Holger Stern.
Backing also comes from the Nordisk TV & Film Fond, The Icelandic Film Centre, Danish Film Institute and Polish Film Institute.
"We are happy to have found strong partners in Germany," said producer Grimar Jonsson, whose credits include Rams. "One Two Films have been part of some very interesting European co-productions and ZDF/ARTE is a great stamp of approval for our project."
"We are happy and lucky that someone who thought we'd have the similar sensibility for cinema introduced us in Cannes this year," Bondy and Wenske added. "The script was excellent and the producing team already involved is fantastic."
Sales are being handled by New Europe Film Sales, which recently sold France to Bac Films Distribution. Scanbox has already acquired Scandinavia. Principal photography wrapped in late August, with the film set for delivery in summer 2017.
The story is about a man who is accused of adultery by his ex-fiancée and forced to move in with his parents. While he fights for custody of his four-year-old daughter, he is gradually sucked into a dispute between his parents and their neighbours regarding an old and beautiful tree.
One Two has previously worked on titles including TIFF 2015 hit Angry Indian Goddesses and Tom Shoval's award-winning Youth.