EXCLUSIVE: Juho Kuosmanen is plotting a silent film based on the 1907 slapstick comedy.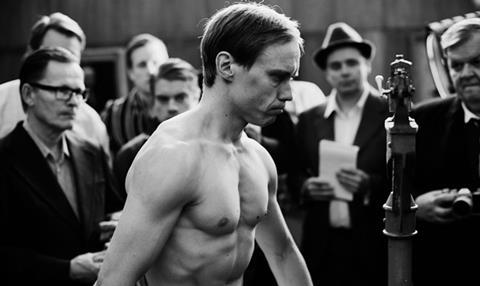 Finnish writer-director Juho Kuosmanen, who earned strong notices for Cannes title The Happiest Day In The Life of Olli Mäki, is plotting a remake of the earliest film in Finnish cinema history, The Moonshiners (1907).
Salaviinanpolttajat, to give the film its Finnish title, is a silent comedy directed by Louis Sparre and Teuvo Puro. It is about two men making illicit hooch in the woods.
"The Moonshiners introduces a theme and formula that have become standard in mainstream Finnish filmmaking: the joy and catharsis of heavy drinking and its consequences," the Historical Dictionary of Scandinavian Cinema notes of the film.
The Moonshiners has long since gone missing as has its original script. However, Kuosmanen is reconstructing the film using advertisements and press articles from the period as a guide.
"That was the first film ever made in Finland." Kuosmanen says of The Moonshiners, which he describes as an old fashioned Mack Sennett-style slapstick comedy.
"It is very, very stupid. There are two guys making moonshine. Then come a third guy. Then, there is a fight and the come the police."
His new version will shoot as a half hour silent short in January and will premiere at the Loud Silents film festival in Tampere, Finland, next April. This will be the second silent film he has made, following on from short silent film Romu-Mattila ja Kaunis Nainen (2012).
Kuosmanen was speaking during The London Film Festival where The Happiest Day In The Life Of Olli Mäki, about a lovesick boxer preparing for a world title bout, screened earlier this month.
The film, which premiered in Cannes, has won a host of festival awards and was recently chosen as Finland's Oscar entry.
It has received the blessing of Finland's most celebrated current living filmmaker, Aki Kaurismaki. Kaurismaki recently arranged a screening of the film in his home town cinema club with Kuosmanen in attendance. Romu-Mattila ja kaunis nainen was also screened, accompanied by live music.