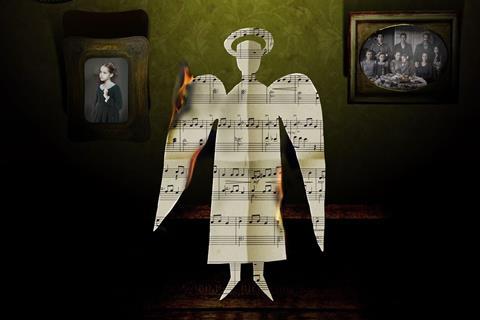 UK-based sales agency One Eyed Films has acquired worldwide rights excluding Poland and Ukraine to Olesya Morgunets-Isaenko's war drama Carol Of The Bells.
The film is in post-production, aiming for an April 15 completion date and a 2021 launch.
The film centres on the peaceful existence of three families – one Polish, one Ukranian, one Jewish – in the same large house, which is shattered first by Nazi and then by Soviet occupations in Ukraine.
It is a second feature for Ukranian director Morgunets-Isaenko, who previously directed 2017 fantasy The Tale Of Money.
Carol Of The Bells is the first feature produced by Ukranian company AMA Vision through its CEO Artem Koliubaiev, alongside Taras Bosak and Maksim Leshchanka of Ukraine's Mainstream, in partnership with Poland's Stewopol Films.