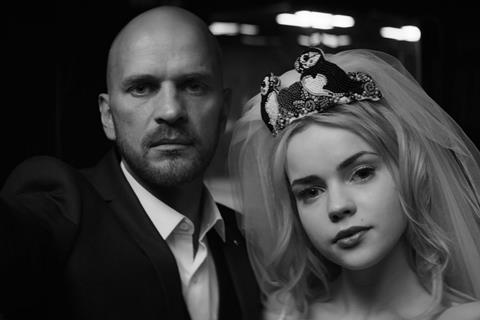 Los Angeles-based Oration Films has acquired world sales on Latvian director Laila Pakalnina's In The Mirror (Spogulis) ahead of Sunday's (November 22) world premiere at Tallinn Black Nights.
A play on social media that riffs on the classic fairy tale Snow White And The Seven Dwarfs, the Official Competition selection looks at characters from the perspective of a selfie.
The cast includes Madlēna Valdberga, Elza Leimane, Lauris Dzelzītis, Gatis Gāga, Kaspars Gods, and Ģirts Krūmiņš.
Pakalnina wrote the screenplay and produced the Latvia-Lithuania co-production.
"Placing the Snow White story in the context of gym culture and fitness obsession wittily exposes 'selfie' culture with its twin aspects of self-expression and self-obsession," said Oration Films CEO Timothy O'Brien.
"As everyone lines themselves up against the background we wonder what we are really looking at and whether our social media-oriented lives allow us to notice anything at all other than ourselves."
O'Brien added that In The Mirror was a vibrantly cinematic films with gymnastic choreography worth of a modern-day Busby Berkeley.
"Alongside its unusual dissection of a key aspect of modern life, it's an incredibly fun and entertaining experience which I think is just what we all need right now," he said.