The Nobel Prize-winning author and screenwriter is refashioning his script for BFI-backed Venice title, originally adapted from his novel The Museum Of Innocence.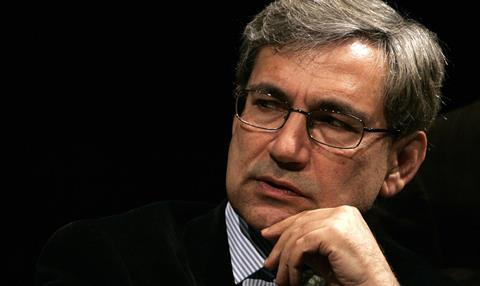 Nobel Prize-winning author and screenwriter Orhan Pamuk plans to novelise his screenplay for Grant Gee's Innocence Of Memories.
Pamuk, whose books have sold more than 13 million copies and have been printed in 63 languages, scripted around 30 minutes of original narration for the documentary film, though only ten minutes of that made the final edit.
He will now add to the text before releasing the book in conjunction with the film's Turkish release on March 25.
Speaking to ScreenDaily at the closing night of the !f Istanbul Indepedent Film Festival (Feb 18-28), the author said that he had spent the day writing an introduction to the book, which will also contain multiple images from Gee's film, as well as extracts from interviews Pamuk has given for the film.
"I consider it to be part of my collected works," said Pamuk, whose other texts include novels The Black Book and The White Castle and the screenplay for 1991 romantic drama Gizli Yuz.
Turkish publisher Yapi Kredi will handle the book locally while Pamuk is understood to be in talks with Faber & Faber, publisher of The Museum Of Innocence, about publishing the work abroad.
Innocence Of Memories is a meditation on modern Istanbul from British filmmaker Grant Gee, and a partial adaptation of Pamuk's romantic fiction novel The Museum Of Innocence.
This is the latest twist in the unconventional journey of The Museum Of Innocence. Having begun its life as a novel, the author used his Nobel Prize money to open a museum in Istanbul dedicated to the fictional characters (which has since also opened in London's Somerset House), before Gee's Innocence Of Memories brought the project to cinemas.
The feature is a Hot Property Film production that was backed by the BFI and the Irish Film Board. The Match Factory is handling international sales on the title, which premiered at Venice Days in 2015.
An outspoken critic of local authorities' repression of media, Pamuk now primarily resides in the US and when in Turkey is escorted by a bodyguard.