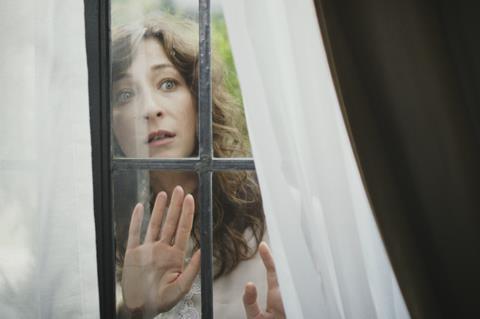 Orion Classics has acquired American and Latin American rights to Bridey Elliott's Sundance drama Clara's Ghost.
Elliott's wrote the screenplay to his directorial debut and also stars in the story of a woman in a suburban home in Connecticut who grows tired of her showbiz family and seeks solace in the supernatural force she believes is haunting her.
Abby Elliott, Chris Elliott, Isidora Goreshter, Haley Joel Osment and newcomer Paula Niedert Elliott round out the key cast.
Clara's Ghost premiered in Sundance and will play at BAMcinemaFest on June 21. Orion Classics will release the drama in theatres, VOD, and Digital HD in autumn.
"I grew up in a family who treasures the art of filmmaking so being able to work with my dad, mom, sister and the rest of this incredible cast on my first feature is a dream come true," Elliott said "I am so glad that Orion Classics is helping to bring Clara's Ghost to a wider audience after our world premiere at Sundance this year."
Sarah Winshall and Rachel Nederveld produced, while Chris Burch, Chloe Gordon and Daniel Powell served as executive producers.