The film received world premiere in competition at SXSW.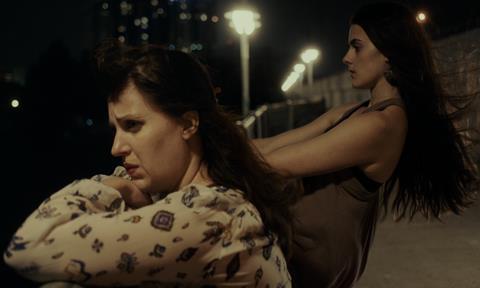 Orion Pictures and Samuel Goldwyn Films have secured US rights to Julie Halperin and Jason Cortlund's suspense drama Barracuda, previously titled La Barracuda.
The film centres on Merle, whose life begins to splinter when Sinaloa, the half-sister she never knew existed, appears on her doorstep in Texas. Initially distrustful of this enigmatic woman, a bond quickly forms between the two sisters.
As Merle allows Sinaloa into her life, Sinaloa reveals a quiet fury to Merle through her music. Sinaloa's fierce attachment jeopardises Merle's career aspirations, her relationship with her mother, and even her impending marriage. Merle fights to keep her world together while Sinaloa's increasingly intense and erratic behavior threatens to erupt into something much darker.
Allison Tolman, Sophie Reid, JoBeth Williams and Luis Bordonada star in the film, which premiered in competition at this year's SXSW .
David Hartstein and Nancy Schafer produced, while Henry V Alfano, Bruce Beresford and Ian Brownell served as executive producers.
"Allison and Sophie give strong and emotional performances in Barracuda," Samuel Goldwyn Films president Peter Goldwyn said. "We are excited to be working with the filmmakers and bring their film to the largest audience possible."
Halperin added: "It's been encouraging to hear audiences have such enthusiastic reactions to a character-driven story about complex female relationships. People are hungry for things they haven't seen before. We're really pleased that Orion Pictures and Samuel Goldwyn Films are helping to bring Barracuda to a wider audience."
Goldwyn brokered the deal with Schafer on behalf of the filmmakers.