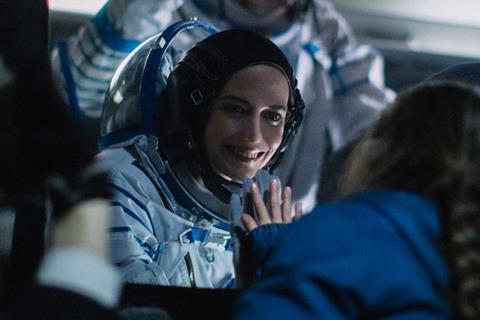 Joker's Venice Golden Lion win confirms the film as a heavyweight contender in the best picture Oscar race
While Warner Bros' dark drama will likely prove divisive, Joaquin Phoenix is the one to beat as lead actor based on raves from the Lido. Also generating early awards heat is Michael B Jordan for TIFF premiere Just Mercy, anotherWarner Bros title, and Adam Driver for Netflix's Marriage Story, even though the film left Venice empty-handed.
Although Fox Searchlight swooped on Gala title The Personal History Of David Copperfield before TIFF, it has not dated the film for US release this year. However the film and star Dev Patel have charmed TIFF and it opens the London Film Festival next month. Lionsgate has UK rights.
Searchlight appears to have set its Oscar hopes on Taika Waititi's Jojo Rabbit, starring Scarlet Johansson, which premieres in TIFF tonight (September 8).
Johansson is already in the best actress conversation for her role opposite Driver in now TIFF-bound Marriage Story.
She is joined by Susan Sarandon for Roger Michell's TIFF premiere Blackbird. Millennium Media reps US rights. Both take their place alongside Renée Zellweger for Roadside Attractions' Judy, screening in TIFF tonight.
One of the biggest outfield hits of TIFF so far has been Alice Winocour's Proxima, starring Eva Green and handled by Pathe International. The multi-language drama is wowing the critics and in the hands of a savvy US distributor the film could make a play for Oscar recognition in several major categories.