Brazilian Ministry of Culture selects family drama over festival favourite Aquarius.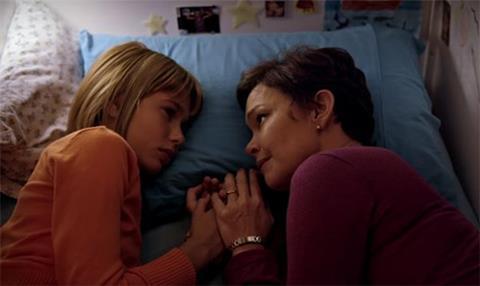 Brazil has selected David Schurmann's Little Secret as its official entry for the Best Foreign Language Film at the Academy Awards.
Shot in Portuguese and English, Little Secret stars Marcello Antony, Júlia Lemmertz, Mariana Goular, Maria Flor, Erroll Shand and Fionnula Flanagan. It was co-written by Schurmann, Victor Atherino and Marcos Bernstein (Central Station).
The family drama, in which three interlocking stories are connected by a secret, was inspired by the true story of the director's adopted sister, Kat.
"Little Secret is not just a personal or family project. It's the dream of a huge, talented, and extremely professional crew. And that dream has been spreading to thousands of people. I'm so grateful to everyone who believes in Little Secret," Schurmann recently posted on his Facebook page.
Its selection is not without some controversy, however, as some filmmakers disqualified their own movies from contention in protest against film critic Marcus Petrucelli being appointed to Brazil's Oscar selection committee. Petrucelli had made negative remarks on social media about Aquarius director Kleber Mendonça Filho and his crew for protesting against Brazil's then interim government when they were at the Cannes Film Festival in May.
Mendonça Filho's festival favourite was seen by many as the country's most likely Oscar contender following its well-received Cannes debut.
In the last 87 years, Brazilian movies, actors and directors have never won an Academy Award, though heralded movie nominees have included Central Station and City Of God.
October 3 is the deadline to submit foreign-language Oscar entries, with the nominations being announced January 24.