Erik Poppe's war drama opens in Norway later this month.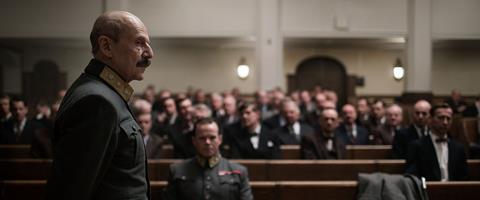 Norway has selected Erik Poppe's The King's Choice as its contender for this year's best foreign language film Oscar race.
The war drama stars Jesper Christensen, Kon-Tiki's Anders Basmo Christiansen and The Counterfeiters' Karl Markovics. It opens in Norway on Sept 23.
Based on true events, The King's Choice is set in 1940 when a fleet of Nazi warships attacked Oslo and King Haakon of Norway (Christensen) is faced with a choice that will change the nation forever, as a race against time between mediation and warfare ensues.
It was selected from a three-strong shortlist that also included Erik Skjoldbjærg's The Pyromaniac (Pyromanen) and Rune Denstad Langlo's Welcome To Norway.
Norway have never won in the foreign language Oscar category. Joachim Rønning & Espen Sandberg's Kon-Tiki was the last film to be nominated in the category in 2012.
Beta Cinema handles international sales.