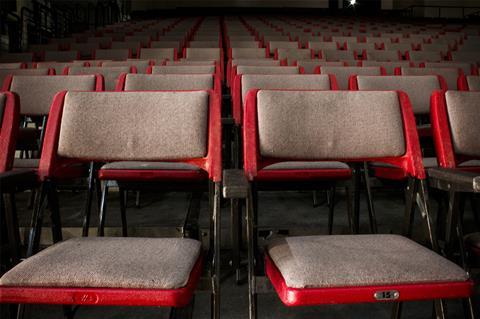 Panelists at this weekend's Zurich Summit on "Setting Up A Movie Today: The Treachery Of Indie Finance" were asked to consider this question: What exactly will the industry look like in five-years-time?
"The theatrical business is not going away…there are still movies that we will all demand to see in a movie theatre," predicted industry veteran Helen-Lee Kim, an observation which was heard throughout the summit.
Isabelle Stewart, Head of Acquisitions at Protagonist Pictures, agreed that cinema was here to stay - but forecast that the way in which movies are financed will keep on changing over the next five years.
"What companies look like will be a bit different." Sales agents like Protagonist, she noted, are already developing their own content; management companies are likewise moving into production. "I think there is going to be a lot of shifts in what companies look like…. everyone will still be going to the cinema but our jobs will all look a bit different."
Another trend likely to continue is talent moving even more seamlessly back and forth between TV, indie films and studio projects. Jonathan Kier, President of International Sales & Distribution at Sierra Affinity, has an independent project with Cary Fukunaga - which Fukunaga is set to do after directing the next James Bond movie. Kier spoke of the way more and more writers and directors like Fukunaga and Jean-Marc Vallée, are "flowing" between TV and film.
The panelists were asked whether unknown directors with top quality scripts but without big-name talent attached can get their movies into production. Kier came back with the example of Sierra Affinity's Whiplash, written and directed by Damien Chazelle. It may not have been budgeted at the $33 million that Chazelle had at his disposal for La La Land but was it was made - won awards and turned into a sizeable hit.
"With first-time filmmakers, everybody is moving away from a model of pre-sales for that type of film," Stewart noted. "It does mean that films are being sold in terms of execution and that opens things up in terms of cast."
She predicted that as budgets come down and debut films become less dependent on star names to pre-sell to distributors, "this really will open things up in terms of more diverse cast and (will) give opportunities to people."
Kier, meanwhile, forecast that cinema will maintain its age-old appeal. "Unless guys are going to invite girls over to their house to watch them play a video game, I am not worried about the theatrical experience," he told the conference audience.