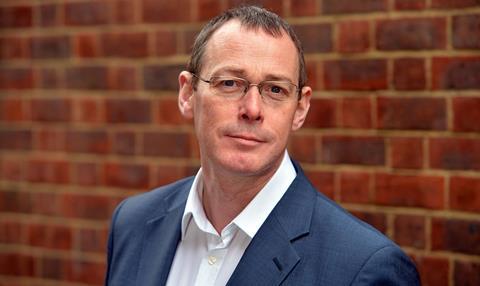 UK producers' body Pact is calling on the government to support the country's broadcasting and film and TV production sector as if faces unprecedented disruption caused by the COVID-19 pandemic.
Pact, which is headed by chief executive John McVay, has outlined a range of measure it is urging the government to adopt to safeguard " one of the UK's most successful domestic and export industries".
They are:
- to support SMEs, suspend all payments of HMRC liabilities for VAT, PAYE, NI and corporation tax and a business rates holiday for as long as necessary.
- to support our skilled freelance and self-employed workforce, simplify access and processes for state unemployment benefits, freeze all personal credit interest payments and delay the implementation of the flawed IR35 rules.
- to support our domestic publicly-owned public service broadcasters, increase their borrowing limits to ensure they can support their programme budgets when the current hiatus on production comes to an end.
The organisation has also grouped together information on the 'force majeure' clauses inserted into contracts from all the major broadcasters, along with information on suspense provisions under terms of trade and collective agreements.
'Force majeure' – or 'acts of god' - is a clause inserted into a contract that requires an insurance firm to pay out when something is delayed beyond a person or company's control.
Insurers stopped inserting such clauses into show contracts a few weeks ago but many that went into production before that hang in the balance.
UK prime minister Boris Johnson issued stringent instructions yesterday (March 17) that require anyone who can work from home to do so if possible, avoiding all "non-essential social contact".
This is likely to put paid to the vast majority of productions, from feature films to high-budget scripted dramas to studio shows. In the TV sector, senior executives have predicted an autumn armageddon, when the slowdown is due to hit the schedules.
Pact is scheduling virtual meetings with its business affairs representatives and factual producers' drama and factual heads of production "to understand the behaviour of the broadcasters and particular issues as matters develop".
It has also pulled together all of the general coronavirus advice sent out to indies, the majority of which urges suppliers to get in touch with business affairs regarding productions and put in place plans to mitigate risk.
A version of this story first appeared on Screen's sister site Broadcast.