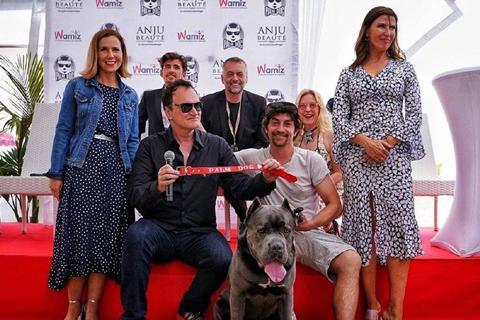 Canine Cannes favourite the Palme Dog is to receive the film treatment itself, through a documentary which UK companies Caspian Films and Wild Yak are starting to shoot in town this week.
Using the 75th Cannes as a backdrop, the film will ask major industry names what they have learned about life and movies from their dogs.
Founded by UK journalist Toby Rose, the Palme Dog is an independent prize given to the best performance by a dog or group of dogs during the festival.
Now in its 20th year, talent to have accepted on behalf of dogs include Ken Loach, Helen Mirren, Quentin Tarantino, and Tilda Swinton, who collected last year's award for her The Souvenir co-stars Rosy, Dora and Snowbear – Swinton's own dogs.