Jude Law stars in the eight-episode HBO, Sky and Canal Plus series.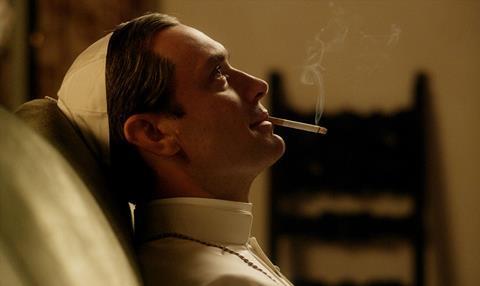 The first two episodes of HBO, Sky and Canal Plus television series The Young Pope — starring Jude Law as the fictional Pope Pius XIII — will have its world premiere at this year's Venice Film Festival (August 31-September 10).
Directed by Paolo Sorrentino (The Great Beauty), the eight-episode series was produced by Italian outfit Wildside and executive produced by Carole Scotta and Caroline Benjo of Haut et Court, who are both delegates at this year's Jerusalem Film Festival.
"[Sorrentino] is a film-maker who dares to take risks, who fearlessly and with his customary creative and innovative spirit tackles the language of television series," said Venice festival director Alberto Barbera.
The Young Pope will air on Sky Atlantic starting in October in Italy, the UK, Germany, Ireland and Austria, and on Canal+ in France.