Book series spawned iconic character of Lestat.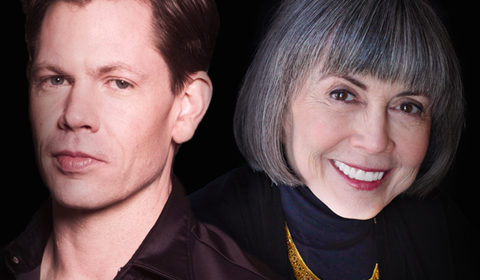 Paramount Television and Anonymous Content have optioned Anne Rice's bestselling series The Vampire Chronicles.
Christopher Rice will write the series and serve as executive producer alongside his mother Anne Rice, and Anonymous Content's David Kanter and Steve Golin.
Rice has written more than 30 novels. Her first, Interview With The Vampire, was published in 1976 and was adapted into the 1994 film starring Tom Cruise.
Paramount TV and Anonymous Content have a first-look production deal for scripted television programming and collaborated on EPIX series Berlin Station, Netflix's 13 Reasons Why, the upcoming 10-episode series Maniac that Cary Fukunaga will direct for Netflix starring Emma Stone and Jonah Hill, ordered by Netflix
"It is undeniable that Anne Rice has created the paradigm against which all vampire stories are measured," Amy Powell, president of Paramount TV, said.
"The rich and vast world she has created with The Vampire Chronicles is unmatched and sophisticated with 90's gothic undertones that will be perfectly suited to captivate audiences.
"The series is full of compelling characters led by Lestat, arguably one of the greatest original characters, literary or otherwise. We are thrilled to collaborate with Anne, Christopher and the team at Anonymous Content on this epic series."
"Together with our partners at Paramount Television, we are embarking on a fantastic journey with Anne and Christopher Rice to bring Anne's unparalleled imagination to television at the moment when the medium is experiencing a global apex in the demand for the most outstanding, exciting and heightened premium dramatic programming," Kanter said.
"I'm thrilled beyond words to be working with Paramount TV and Anonymous Content – known for extraordinary cutting-edge series such as True Detective, Quarry, and The Knick," Anne Rice said. "In this unique golden age of television, I couldn't ask for a finer or more passionate team to help bring my beloved vampire hero, Lestat, alive in a series of the highest quality. This is a dream come true, both for me and for Christopher and for the fans who have been asking to see the Brat Prince in this medium for years."
Christopher Rice added: "The first great day for me on this project was when my mother asked me to partner with her on it. The second is the announcement of this thrilling partnership with Paramount Television and Anonymous Content.
David Goldman and Erika Kirkwood negotiated the Rice deal for Paramount TV, with CAA and Christine Cuddy of Kleinberg Lange Cuddy & Carlo LLP on behalf of Anne and Christopher Rice.