Serialised drama follows Nazi hunters in South America after Second World War.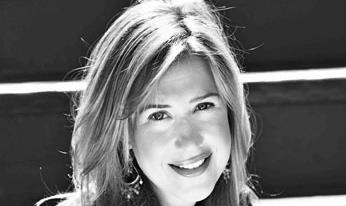 Paramount Television and Telefe, the Argentinian network that Viacom acquired last year, announced on Wednesday they will team up to develop the one-hour, multilingual drama.
Created by journalist-turned-TV writer Jason George, Cazadores (Hunters) is based on recently declassified documents about the men and women who resolved to track down the Nazi high command that fled to South America after the Second World War.
The serialised cable drama begins as the war is ending and a Cold War begins, yet the hunters, many of whom had personally suffered under the Nazi regime, refuse to forget the crimes of the Third Reich.
"We are excited to have Telefe as part of the Viacom family," president of Paramount TV Amy Powell (pictured) said. "Their unmatched leadership in Argentina's high-growth market and their on-the-ground knowledge of this fascinating moment in history, will allow for factual, unique and culturally-immersive elements within the series.

"With their help and Jason's journalistic lens informing his multifaceted storytelling, audiences can expect a compelling and eventful re-telling of this very real story."
"We are thrilled to be working with Paramount Television on this project which will bring attention to this noteworthy story, as told by the talented storyteller Jason George," Pierluigi Gazzolo, president of Telefe's managing company, Viacom International Media Networks – Americas, said.
"This development deal is testament to Telefe's ability to create compelling content that travels the world and solidifies Viacom's commitment to growing Telefe's global presence via intercompany co-development projects such as this, as well as with distribution of their vast portfolio of hit formats."
George, who has written for Chicago Tribune and The New York Times, as well as the Netflix series Narcos, will also serve as executive producer alongside Diego Piasek on behalf of Telefe.
Paramount Television is behind such shows as the upcoming series Jack Ryan for Amazon, The Alienist for TNT, Berlin Station airing on EPIX and 13 Reasons Why on Netflix, written by Pulitzer Prize-winner Brian Yorkey.