Terrorism-themed films to hit French screens in coming days.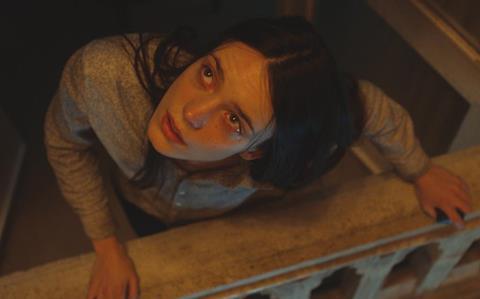 French distributor Bac Films has decided to push on with the scheduled release of Nicolas Saada's Taj Mahal, about the 2008 Mumbai attacks, following a deadly extremist assault on Paris on Friday.
The film, based on the true story of an 18-year-old French girl caught up in the Nov 2008 siege of Mumbai's Taj Mahal Hotel in which 164 people were killed, will be released on Dec 2.
"Bac has decided to maintain the theatrical release of Nicolas Saada's Taj Mahal," Paris-based Bac confirmed in a statement.
The decision came four days after a series of attacks across Paris on Friday night at the Bataclan concert hall, four restaurants and outside the Stade de France, in which 129 people were killed and 350 people injured, many of them severely.
The bloodshed came less than a year after deadly assaults on satirical magazine Charlie Hebdo and a kosher supermarket in eastern Paris in January.
Intelligence experts have suggested that Friday's attacks on the French capital – using compact, heavily-armed units simultaneously striking soft urban targets – were modeled on what happened in Mumbai.
Bac Films said it had taken the events of Friday into consideration but still felt it was right to push on with the release.
"We asked ourselves whether in this terrible period time there was room for this film and whether we should push the release back," the statement read.
"But we think in the face of obscurantism, terror and the unspeakable, cinema is there to encourage dialogue. It allows us in these difficult times to look at the world as it is. And we are certain that retreating today would mean capitulating tomorrow."
Other resonating releases
Saada's Taj Mahal is among a handful of upcoming French releases to have gained fresh resonance following the bloodshed on Friday.
Thomas Bidegain's Cowboys (Les Cowboys), which is due for release on Nov 26, revolves around a family which is torn apart when its teenage daughter disappears with her Jihadi boyfriend
Set pre-9/11, their search takes them across France to Belgium and eventually even to Afghanistan.
Francois Damiens plays a father disturbed by his daughter's disappearance and unable to fathom why she has rejected her Western Christian upbringing in favour of Islam, opposite Finnegan Oldfield as his young son, who eventually learns how to tread a path between both cultures.
Pathé confirmed today that the release would go ahead following its premiere on Monday (Nov 16).
Pyramide Films also said it would maintain the Dec 16 release of father and son team Daniel and Emmanuel Leconte's documentary Je Suis Charlie (L'Humour à Mort), paying tribute to the 11 journalists of satirical magazine Charlie Hebdo who were gunned down January 7 during an editorial meeting.
The film, which premiered at the Toronto International Film Festival (TIFF) in September, combines archive interviews with the magazine's key staff and collaborators such as editor-in-chief Stéphane Charbonnier (Charb), who died, as well as new material on all of the January attacks and their aftermath.
"In spite of the terrible events of November 13 we will release the film as scheduled on December 16. In the face of barbarism, we need to fight for liberty of expression and all human freedoms more than ever. We will not forget the victims of January just as we will not forget the victims of November 13," the company said in a statement.
Paris-based Pretty Pictures announced over the weekend, meanwhile, that it was postponing the release of terror thriller Made in France because the storyline was "too close to home" following the attacks.
A 350-strong poster campaign in the Paris Metro was pulled on Saturday and company CEO James Velaise said the film would be rescheduled for early 2016.
Outside location shoots blocked
Another consequence for the cinema world of the attacks has been the suspension of outside shooting permits until Nov 22.
"No shoot can take place outside (either in the streets or in parks) before the beginning of next week. The erection of marquees is not allowed either," Mission Cinema – Paris Film, the body overseeing filming in the capital said in a statement.
No major outside film shoots were planned for this week in Paris, however, which is generally more popular in the summer as a location.
Olivier Assayas' upcoming feature Paris-set feature Personal Shopper, starring Kristin Stewart, which was shooting in the French capital at the beginning of November has since moved to Prague for the interiors.