EXCLUSIVE: Hannaleena Hauru's debut feature is produced by company behind Cannes Un Certain Regard winner The Happiest Day In The Life of Olli Maki.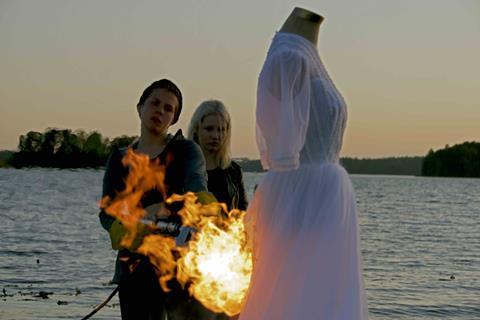 Paris-based Premium Films has boarded sales for Hannaleena Hauru's debut feature The Thick Lashes Of Lauri Mantyvaara (working title).
The film will shoot in Finland from August with Aamu Film Company, which was also behind the Cannes Un Certain Regard winner The Happiest Day In The Life of Olli Maki.
Hauru, who attended Cannes Cinefondation Residence in 2015, has made more than 30 short films including festival hits Mercy All The Way, Whispering In A Friend's Mouth and If I Fall.
The film will tell the story of two teenage girls who want to sabotage weddings on the Finnish archipelago to "reclaim love from capitalism." Their plans are complicated when one of the girls falls in love, surprisingly, with an ice hockey player.
Jussi Rantamaki of Aamu produces the $1.3m (€1.1m) production which is backed by the Finnish Film Foundation, YLE and the West Finland Film Commission. The French co-producer is Sébastien Haguenauer from 10:15 Productions.
Leslie Saussereau of Premium Films told Screen: "We've been following the work of Hannaleena Hauru as a director for years now, always convinced she had great talent and we loved her way to see the world, in a free, peculiar, humorous and definitely smart way. We were waiting for her first feature quite anxiously, and we weren't disappointed after reading the script and quickly decided to pre-buy it.
"We were completely seduced by this very energetic adventure which builds a fantasy world in the Finnish archipelago and which still talks with wit and perspicacity about universal themes: love, hormones, friendship, and of course capitalism! We are convinced that the finished film will keep its promises and will find its place on the international market and within the festival circuit."
Premium's sales slate also includes Necktie Youth by Sibs Shongwe-La Mer, 6.9 On The Richter Scale by Nae Caranfil, My First Highway by Kevin Meul, Thank You For Bombing by Barbara Eder, and Banana by Andrea Jublin.