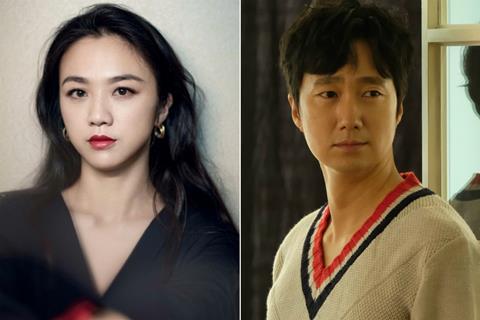 South Korea's CJ Entertainment has announced that The Handmaiden director Park Chan-wook is set to start shooting his latest feature this month.
The film, which is titled Decision To Leave, will star Tang Wei (Lust, Caution) and Park Hae-il (The Host), alongside Lee Jung-hyun (Peninsula), Go Kyoung-pyo (Seven Years Of Night) and Park Yong-woo (Spiritwalker).

It's the first feature film directed by Park since his 2016 Cannes Competition title The Handmaiden. His most recent project as a director was the Bafta-winning TV series The Little Drummer Girl (2018), an Ink Factory production for the BBC and AMC.

Park and longtime collaborator Chung Seo-kyung, who have worked together on films such as The Handmaiden, Thirst, Sympathy For Lady Vengeance and I'm A Cyborg But That's OK, co-wrote the original screenplay for his latest film.
The story follows a detective investigating a man's death in the mountains and what happens when he meets the dead man's mysterious wife in the course of his dogged sleuthing. Park Hae-il plays the detective, while Tang stars as the widow.

Moho Film is producing with CJ Entertainment financing, distributing locally and handling for worldwide sales.