Amazon Studios has taken US rights to Park's first Korean-language production since Thirst.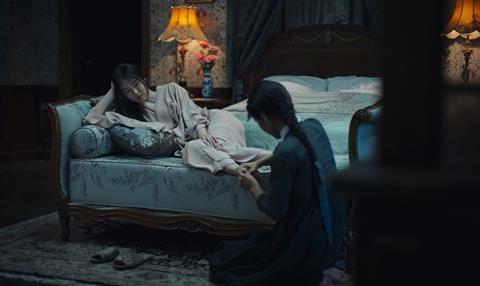 South Korea's CJ Entertainment has announced Park Chan-wook's The Handmaiden has pre-sold to 116 countries, including to Amazon Studios for the US.
Other territories include Japan (Phantom), Taiwan (Catchplay), German-speaking Europe (Koch Media), French-speaking territories (The Jokers), Latin America (Swen), HK/Macau (Edko), Australia/New Zealand (Dreamwest), Mongolia (Bloomsbury), Turkey (Kurmaca), Poland (Gutek Film), Czech/Slovakia (Aero Films), Hungary (Mozinet), and Greece/Cyprus (AMA).
Park has taken Sarah Waters' 2002 UK novel Fingersmith, set in Victorian era Britain, and adapted it to 1930s Korea and Japan. The Handmaiden stars Kim Min-hee (Right Now, Wrong Then), Ha Jung-woo (Assassination) and newly discovered starlet Kim Tae-ri.
The lattermost plays a young pickpocket who is convinced by Ha's charming con artist character to go to work for a Japanese heiress (played by Kim Min-hee) so that they can swindle her out of her fortune and have her committed to an insane asylum after he marries her.
Kini S. Kim, head of CJ Entertainment's International Department, said there was "fierce competition among the distributors" for rights.
"The high expectations for maestro Park Chan-wook's new project and the high quality visuals from the highlights in the promo reels have drawn pre-sales on an unprecedented scale," he said.
With the film currently in post-production, CJ Entertainment did not go further than to specify the film aims for release "this year."
Following Park's 2013 English-language debut Stoker, starring Nicole Kidman, Mia Wasikowska, and Matthew Goode, The Handmaiden is the director's first Korean-language production in seven years since vampire thriller Thirst.