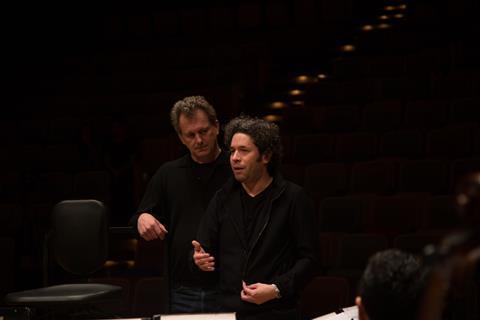 Greenwich Entertainment has acquired US rights and Cinephil will launch internationals ales at EFM on Participant's documentary Viva Maestro.
Ted Braun wrote and directed the film about Venezuelan-born superstar conductor Gustavo Dudamel, who had led orchestras in Los Angeles, Berlin, Mexico City, Hamburg, and Santiago.
Greenwich plans a theatrical release later this year.
Steve Tisch, Dean Schramm, Howard Bragman, Nicolas Paine and Braun produced, and Participant's Jeff Skoll and Diane Weyermann served as executive producers.
Participant general counsel Jeannine Tang, vice president of sales and distribution Rob Williams, and senior counsel of business and legal affairs Peter Zelentsovsky brokered the deals with Greenwich, represented by senior counsel of business and legal affairs Andy Bohn, and Cinephil.