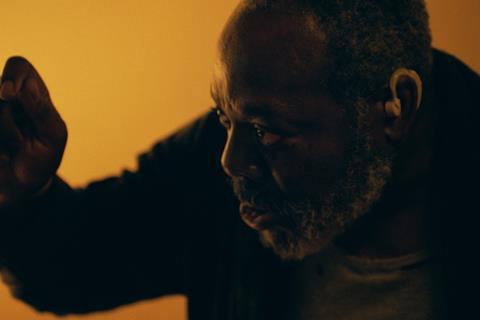 One year after EFM 2020 offered a last hurrah for unsuspecting market attendees before the pandemic put paid to in-person gatherings, there is hope on the horizon even as this year's virtual iteration promises to highlight problems both old and new.
While few major sales packages had been unveiled at time of press, the situation can turn on a dime and announcements often go down to the wire. Encouragingly, deal flow was robust at last year's AFM, Toronto and Cannes — all digital or predominantly digital events. This was also true of Sundance 2021, where former international sales godfather Patrick Wachsberger saw a film he produced, CODA, trigger a festival record $25m global rights deal with Apple.
And while it is true that independent production — particularly in the US and to a lesser extent Canada — has been decimated since last spring and theatrical distribution nearly ground to a halt, a respectable number of films have wrapped and in several cases shot entirely during the pandemic. Sales agents have corralled what they can and several who spoke to Screen International were quietly confident they will turn up for business with at least some completed films — less risky than pre-sale projects that need financing and might struggle to commit to start dates — and continue talks on previously announced titles.
Buyers have been forced to explore new release paradigms and remain eager to fill slots stretching across this year and into 2022. Competition with studios and streamers for the choice cuts remains fierce, often insurmountable, but there is a growing awareness among sellers that their independent partners need to at least start the process on a level playing field.
"A lot of international distributors were disappointed they didn't get a bite of the apple when we screened our Doug Liman film, Locked Down, first for US studios and streaming platforms at the tail end of last year," notes AGC Studios head Stuart Ford of his company's heist caper starring Chiwetel Ejiofor and Anne Hathaway. That project ended up on HBO Max and debuted on the service in January.
Ford notes there were "important release timing issues that meant the film was always best suited to debuting through a streamer". However, he listened to buyers and, heading into EFM 2021, Ford is determined to give everyone the chance to bid on sales title Demonic, a super­natural thriller from Neill Blomkamp (District 9, Elysium) that AGC fully financed and shot in British Columbia last summer.
"We're cognisant that we are one of the cornerstone suppliers to the international marketplace and so we've made a firm decision with Neill's film [to make it available] for buyers from all sectors — streamers, studios, independents and inter­national companies — simultaneously in order to create an even playing field," he says.
The film will screen on the eve of EFM and — unlike AGC's somewhat anomalous big-budget Roland Emmerich sci-fi Moonfall that just wrapped in Canada — is one of a modest number of lower-budget, contained films that shot under strict Covid protocols in North America last year. Others include The Last Son, a western that filmed in Montana and was one of three features Courtney Lauren Penn of Renegade shot back-to-back during the pandemic. VMI Worldwide handles sales at the EFM, as it does on Penn's family comedy Pups Alone starring Jennifer Love Hewitt. Penn is also preparing to shoot the series Troppowith AGC in Australia after moving the dates from February to June 2021. "You're seeing so many things shift at the last minute," Penn says. "The right projects are getting financing and sales. Scheduling is the challenge."
International flexibility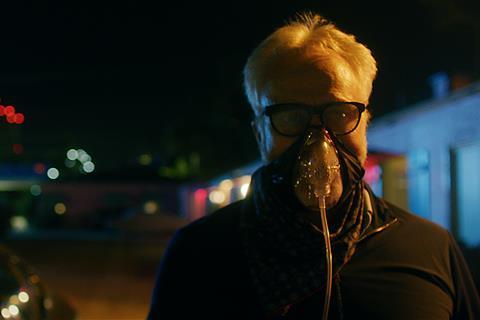 Adam Mason was fast out of the gate when he filmed the pandemic thriller Songbird in Los Angeles last summer backed by Invisible Narratives. ICM Partners and Endeavor Content sold it to STX Films for North America and the UK, with the distributor launching it in North America on PVoD prior to its upcoming debut on an unannounced streaming platform.
Songbird has been selling to international buyers despite STX's decision to bypass theatrical. That speaks to a readiness on the part of international buyers to be more flexible about US releases, given the recent disruption to the distribution landscape that has seen studios and distributors push back theatrical launches, go straight to digital, and experiment with windows.
News that New York City cinemas can reopen at restricted capacity in March after staying dark for nearly a year has boosted morale and it is hoped Los Angeles sites will follow suit. Still, broader changes to distribution have been set in motion.
"For many a year, certainly on bigger-budget independent movies, there's been this rigid mindset that you have to have a wide US release and traditional windowing," notes AGC's Ford. "But it's simply not practical to expect that when you have the likes of Warner Bros or Universal breaking the traditional windows on their tentpole titles and the rest of the US distributors regularly following suit."
A US deal remains an important driver, although Ford says the international community is now "willing to accept more limited-scale US theatrical releases and non-traditional post-theatrical windowing".
Producers participating in the EFM are increasingly happy to declare themselves platform-agnostic when it comes to reaching eyeballs at a time when a little under 50% of North America's 5,900 cinemas are open under restricted capacity, according to exhibitor reporting.
"I'm completely open to how it gets out," says Jennifer Gibgot, producer on the YA After series sold by Voltage Pictures. "You have to be in this climate. I believe once people get vaccinated and [Covid-19] numbers go down, people will return to movie theatres. I also believe people like watching from their homes.
"What we've proved with After We Collided was fans wanted to see it in the cinema," Gibgot continues. "We were something like the 12th or 14th highest-grossing movie in the cinemas in 2020." The third and fourth instalments in the franchise, After We Fell and After Ever Happy, are in post-production since shooting at Nu Boyana in Bulgaria.
Lori McCreary (Madam Secretary, Invictus), president emeritus of the Producers Guild of America (PGA) who partners with Morgan Freeman at Revelations Entertainment, is keeping an open mind about how her films get released. "We've always been big proponents of certain films having a life on day-and-date," says McCreary, whose crime drama The Killing Of Kenneth Chamberlain is on Voltage Pictures' EFM slate. "We spend so much money advertising our films that if people can't get to the theatre, I love the idea [of a streaming release] — it helps democratise the filmgoing experience."
The pandemic delivered a massive blow to production and the scarcity and considerable expense of Covid insurance has compounded producers' problems. "It has completely devastated the independent film world," McCreary says. "There are a handful of independent financial leaders who are willing to roll the dice, but most of my friends who solely do independent films are hurting."
She has been supportive of ongoing efforts to lobby US Congress to introduce a federal insurance backstop, but it is a long road. In February, the PGA and other guilds joined the Independent Film & Television Alliance and the Motion Pictures Association in calling for US senators to move insurance relief higher up on their to-do list.
US president Joe Biden's young administration has a daunting legislative agenda to tackle and privately, those lobbying lawmakers for Covid‑19 insurance are not confident there will be change soon. On the bright side, it could be that vaccinations and ensuing herd immunity might reduce the need for pandemic coverage in the coming months.
"Buyers need content and obviously the bigger and more commercial the better, so nothing has changed," says Millennium Media president Jeffrey Greenstein, who has enjoyed success with the Has Fallen franchise. "Things are scarcer because productions haven't been going so we're trying to deliver things across the board — big, small, fun, different, and each appropriately priced.
"Everyone's adapting in this crazy marketplace. We have several films we're meant to release. And the dates keep changing as studios move films to different dates. Who knows what it's going to look like? No-one knows."
Millennium pivoted last year and released Rod Lurie's acclaimed war film The Outpost and Tesla starring Ethan Hawke on PVoD. "The Outpost was meant to be a larger theatrical and the screens weren't available, but across the board it seems like everyone was very happy with the film and it performed well," says Greenstein.
For him, like other sales agents, the virtual EFM will be an opportunity to bring greater focus during what has essentially been a year-round business for some time. "From our perspective, it's better to have that time where your efforts and energies are spent doing the deals, presenting your new films."
Another factor that could help participants maintain focus is that, with Cannes pushing back to July at time of press, there will not be another global market for at least another five months. The feeling in the industry is that gap will only serve to sharpen appetite for content.