The French film director died last week after a battle with cancer.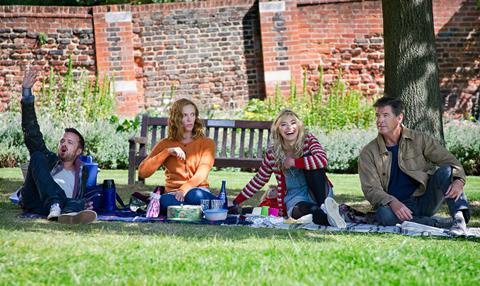 Pascal Chaumeil's A Long Way Down is to open the 26th Dinard British Film Festival (30 Sept - 4 Oct).
The comedy drama, which stars Pierce Brosnan, Toni Collette, Imogen Poots and Aaron Paul, was the penultimate production for the French director, who died last Thursday aged 54 following a battle with cancer.
The film, which premiered at the 2014 Berlinale, was the final English-language film for Chaumeil, who was in post-production on his final feature Odd Job (Un Petit Boulot) when he died.
Competition
The festival also revealed the titles that will compete for the festival's Golden Hitchock award, including Owen Harris' Kill Your Friends, an adaptation of John Niven's 2008 novel of the same name starring Nicholas Hoult, Ed Skrein, James Corden and Rosanna Arquette.
Other films vying for the top prize are Craig Roberts' directorial debut Just Jim, Andrew Steggall's Departure, Nick Love's American Hero and Tom Geens' Couple In A Hole, with one further film to be announced.
Among the festival's 20 previews this year are Yorgos Lanthimos' Cannes title The Lobster and Andrew Haigh's 45 Years, which won Best Actor and Best Actress for Tom Courtenay and Charlotte Rampling when it debuted at the Berlinale in February.
This year's festival will also host a tribute to screenwriter Hanif Kureishi, who was Oscar nominated for My Beautiful Laundrette in 1987. Dinard will screen seven of his films, including Roger Michell's 2013 Le Week-End.