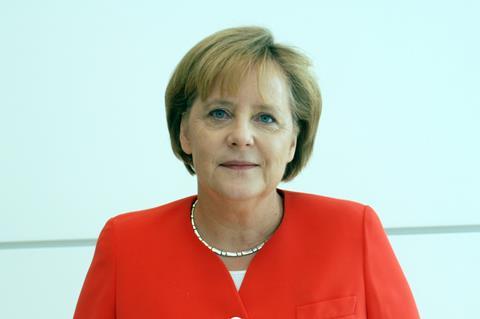 Merkel, a feature documentary abouot German chancellor Angela Merkel, is in the works from UK companies Passion Pictures and Odd Girl Out Productions, with backing from the Curzon CM Development Fund.
The film will use archive material and interviews with those who know her to tell the story of how Merkel overcame the triple challenges of being a woman, a scientist, and an East German.
The film is in development and will be the feature documentary debut of German filmmaker Eva Weber, who works in London through her company Odd Girl Out Productions.
Lizzie Gillett and Sonja Henrici are producing for Passion, with Dawn Porter and Sigrid Dyekjær attached as executive producers. I Am Not Your Negro editor Alexandra Strauss is also working on the film.

The Curzon CM Development Fund, created in February 2020 by UK distributor Curzon, Australian outfit Madman Entertainment and Benelux firm Cineart, is backing the project with the Artemis Rising Foundation. The latter has backed previous documentary award winners The Invisible War and Won't You Be My Neighbour?. The InMaat Foundation is also supporting the project.
"Given that Angela Merkel has been in office for more than 15 years, it is amazing how little we know about her; Germany's first female leader is a modern political sphinx," said Weber.
"Consistently underestimated, she succeeded in outsmarting and outstaying most of her male opponents, making this a film for any woman who has ever been underestimated by the men around her. I'm incredibly excited to explore this complex and powerful woman in this film, working together with an equally powerful team of women."
Former BBC Broadcast director Weber has previously made short films including City Of Cranes, which was broadcast on Channel 4 and POV; and IDFA and Sundance selection Steel Homes.
She is also working on her fiction feature debut The Spark with writer Ruth Greenberg and US producers Rooks Nest Entertainment (The Witch, Obvious Child, Surge).

UK-based Passion Pictures has offices in Australia, France and the US. The company was set up by CEO Andrew Ruhemann and managing director John Battsek. Battsek left to set up the Ventureland outfit in January 2020; David Moulton joined Passion as creative director in February this year. The company's credits include Searching For Sugar Man, which won the best documentary Oscar in 2013; and Listen To Me Marlon, nominated for best documentary at the 2016 Baftas.
Merkel became Germany's first female chancellor in 2005, as leader of the Christian Democratic Union. She stood down from the latter role in 2018 and will not stand for re-election as chancellor in the German federal elections this September.