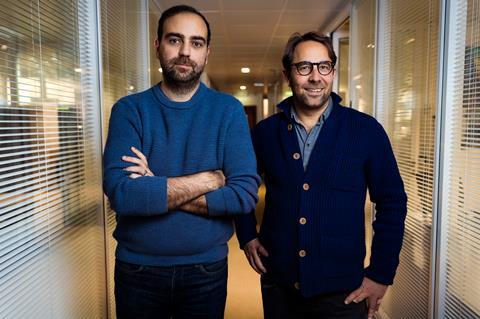 French studio Pathé has partnered with financier and producer Logical Pictures for a three-year co-production and co-financing deal via new fund Logical Content Ventures.
The fund will raise finance from private investors and contribute to the budgets of all films produced and acquired by Pathé between 2022 and 2024 with the aim to join forces for 20 upcoming titles.
It is the first time Pathé has opened the financing of its films to private investors and comes as the studio continues to invest in bigger-budget films for wide theatrical release.
Among the first joint productions are Just Philippot's climate-change thriller Acid, Dany Boon's Life For Real and Kirill Serebrennikov's English-language Liminov: The Ballad Of Eddie.
Launched in 2016, Logical Pictures Group produces, finances and distributes content in France and internationally and has financed more than 20 films in four years. The company's upcoming titles include Alexandra Aja's Night Of The Hunted and Ridley Scott's Berlin Nobody.
Coda producer Pathé is gearing up to release three big-budget French-language releases this year: Guillaume Canet's Asterix & Obelix: The Middle Kingdom, which it co-produced with Trésor Films, and Martin Bouboulon's two-part literary-based epic The Three Musketeers, a co-production with Chapter 2. Both cost north of €60m. It is also behind Matteo Garrone's Io Capitano which it produced alongside Archimède and Tarantula.
Pathé Films president Ardavan Safaee said that, as global cinema continues to reinvent itself, "It is key to find new ways to finance films and ever-growing cinematic ambitions to adapt to the changing market. [The new partnership] will allow us to secure a substantial investment capacity in order to produce more ambitious films."
Logical Pictures president Frédéric Fiore said the new venture offers "the opportunity to invest in a resilient and acyclic asset benefiting from the content boom due to streaming platforms" in addition to being "a great way to contribute to the inception of a library with long-term value like Pathé has managed to do over the past decades."