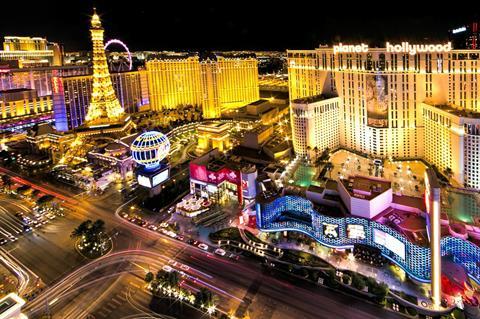 Pathé co-chairman and CEO Jérôme Seydoux will receive the CinemaCon 2019 Career Achievement in Exhibition Award.
Seydoux, who also serves as chairman and CEO of Les Cinemas Pathe Gaumont, will collect the honour at the International Day Luncheon in Las Vegas on April 1.
The industry veteran purchased Pathé Cinema in 1990 and merged it with Gaumont in 2002 to create Les Cinémas Pathe Gaumont, growing an entity that produces in France and the UK and distributes in France and Switzerland.
Les Cinémas Pathe Gaumont operates 108 cinemas with 1,133 screens in France, Netherlands, Switzerland, Belgium and Tunisia, including 23 IMAX, 42 4DX and 11 Dolby Cinema.
The company has produced and co-produced such films as The Queen and Slumdog Millionaire, and played a lead role in restoring and screening classic titles through the Jérôme Seydoux Pathé Foundation.
Last year, Pathé registered $1bn in revenue and by the end of December 2018 it employed 4,142 people in five countries.
Seydoux began his career in finance in the 1960s before going on to acquire corporations such as Pricel and Chargeurs Réunis, merging them to form Chargeurs. In 1986 he became chairman of La Cinq, France's first private unencrypted television channel. He produced and distributed films in association with Claude Berri, and played a part in creating Europe's first satellite platform, Sky, on which he served as chairman from 1998-1999.
CinemaCon runs from April 1-4 at Caesars Palace in Las Vegas.