Paul Greengrass, director of action films The Bourne Supremacy and Captain Phillips, will receive an honorary BFI Fellowship at this year's London Film Festival (Oct 4-15).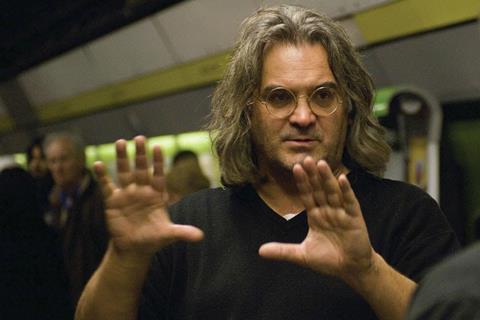 The English director, whose Captain Phillips opened the festival in 2013, will receive the prize at the event's award ceremony on October 14.
Greengrass's most recent release was a reboot of the Jason Bourne franchise starring Matt Damon last year. His upcoming projects include a film about Norwegian terrorist Anders Breivik which is being set up at Netflix.
Paul Greengrass commented, "I'm honoured and thrilled to receive the 2017 BFI Fellowship. The BFI does an extraordinary job, leading our industry both nationally and internationally. It is a beacon of excellence, and most importantly an imaginative and committed champion of new talent.
"On a personal level, I'm particularly touched, as the BFI has always supported my career and Bloody Sunday was financed through the National Lottery 15 years ago. Like so many people in our industry, I owe this wonderful organisation an enormous debt."
Josh Berger, chair of the BFI, added: "I am incredibly proud to be presenting this year's BFI Fellowship to the talented Paul Greengrass, a director, writer and producer whose skill for storytelling is as powerful and courageous as the stories and figures he brings to life in the cinema and on the small screen.
"As a filmmaker, Paul has been a true pioneer, bringing his instinct and experience from making hard-hitting programmes, such as those for World in Action, into the world of cinema. His distinct ability to combine the visceral with the cerebral and offer a nuanced picture of heroism has injected a bold new realism into action thriller movies, leaving audiences around the world transfixed and eager for more."
Previous BFI Fellowships to be presented at the LFF include Steve McQueen, Cate Blanchett and Stephen Frears.