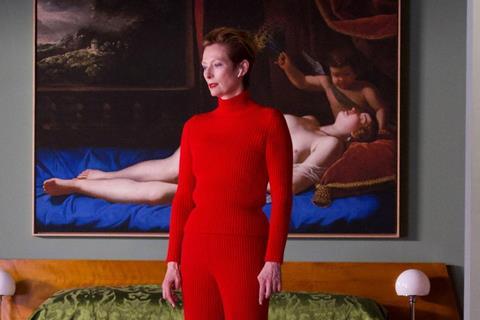 FilmNation has sold most of the world on Pedro Almodóvar's The Human Voice at the virtual TIFF following the short film's world premiere in Venice.

Tilda Swinton plays a woman awaiting a call from the lover who has abandoned her. Almodóvar's adaptation of Jean Cocteau's monodrama marks the Spanish filmmaker's first work in the English language.
Rights to The Human Voice have gone in UK and France (Pathé Distribution), Germany (Studiocanal), Italy (Warner Bros.), Spain (Wanda Vision and Avalon, via El Deseo), CIS (Volgafilm), and Scandinavia (Scanbox).
Sales have also closed in Japan (Kinoshita Management Co.), South Korea (Challan), Singapore (Shaw Renters PTE), Taiwan (Filmware International Co. Ptd.), Benelux (Cineart S.A.), Portugal (Pris Audiovisuals), Bulgaria (Pro Films Ltd), former Yugoslavia (Cinemania Group), Poland (Gutek Film), Hungary (Cinetel Ltd.), and Romania (Independenta Film).
Odeon acquired rights for Greece, Lev Cinemas for Israel, and Yeni Bir Film Ltd for Turkey. As previously announced, Sony Pictures Classics took North America.
Almodóvar shot The Human Voice in Spain in July during the pandemic lockdown and wrote the screenplay in Spanish before it was translated into English.
"At the beginning, it was difficult working in a different language," he said recently in Venice. "But as soon as the character became [Swinton's], it was brilliant, it was beautiful. I had never heard that musicality before."
Agustin Almodóvar and Esther García served as producers on the El Deseo production, which played recently at New York Film Festival and screens at BFI London Film Festival next month.