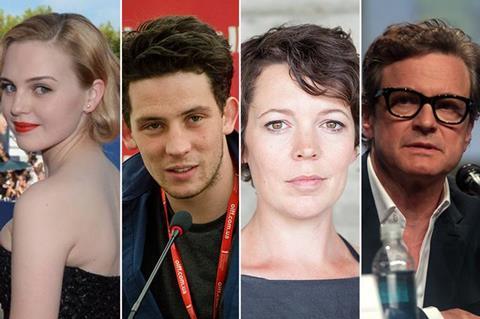 Sony Pictures Classics (SPC) has acquired all rights in North America and multiple territories to the in-production romance Mothering Sunday starring Josh O'Connor, Odessa Young, Olivia Colman, Colin Firth and Ṣọpẹ́ Dìrísù.
Separately, it emerged on Wednesday (September 23) that the distributor has also picked up North American rights to Pedro Almodóvar's short film The Human Voice starring Tilda Swinton. FilmNation handles international sales.
Production on Mothering Sunday began this week in the UK. Eva Husson, whose credits include Bang Gang (A Modern Love Story) and 2018 Cannes competition entry Girls Of The Sun directs for the UK's Number 9 Films, Film4 and BFI.
SPC has also acquired the film for Latin America, India, pan-Asia (excluding Japan), the Middle East, Eastern Europe, Turkey, and airlines and ships worldwide.
Lionsgate UK has picked up UK rights and plans a 2021 theatrical release.
Mothering Sunday is based on Graham Swift's novella of the same name and takes place in England in 1924. Alice Birch adapted the screenplay about the maid of a household who is having an affair with a rich man about to announce his engagement.
Elizabeth Karlsen and Stephen Woolley of Number 9 Films are producing.
The film has been developed with support from Film4 and the BFI awarding National Lottery funding, with financing from Film4, BFI and Lipsync. Rocket Science handles sales.