Touching drama Dearest will be released on Sept 26 in China.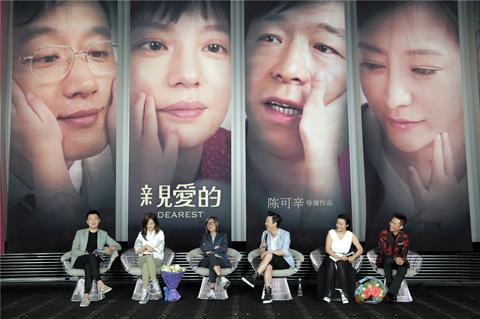 Peter Ho-Sun Chan has announced the English title of his new film in a press conference in Beijing today [June 9].
Dearest wrapped shooting in Guangzhou and Shenzhen last week and stars Zhao Wei, Huang Bo, Tong Dawei, Hao Lei, Zhang Yi and Zhang Yuqi.
The film follows a farmwife (Zhao Wei) whose life is turned upside down when she finds out the true story of her adopted son.
Scripted by Zhang Ji, Dearest is produced by Chan and Jojo Hui Yuet-chun and is a co-production between Chan's We Pictures Limited, China Vision Media Group, Stellar Mega Films, Stellar Mega Pictures, Enlight Pictures, Real Thing Media, HB Studio and PULIN Production Limited.
It is set for a local release on Sept 26, 2014.