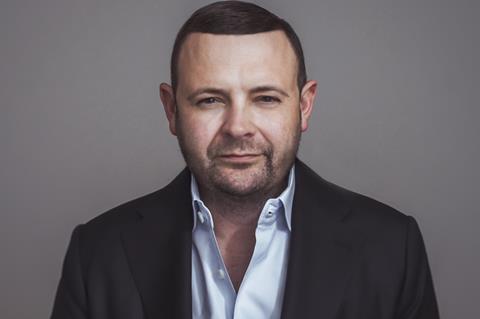 Peter Schlessel and Cassian Elwes are among six strategic advisors who have come on board MovieCoin, the entertainment financing platform based on blockchain technology that Christopher announced last month.
The other advisors announced on Tuesday (June 26) are Fehmi Zeko, Scott Walker, Lauren Selig, and J.C. Oliver.
Schlessel, the former Focus Features and FilmDistrict CEO, owns his own consulting business in addition to holding seats on corporate and venture fund advisory boards.
Elwes was the former co-head of William Morris Independent whose producer credits include Mudbound, Elvis & Nixon and the upcoming Billionaire Boys Club.
Zeko is the former vice-chairman of global technology, media and telecom investment banking at Bank of America Merrill Lynch, while Walker is an entrepreneur and co-founder of crypto venture fund DNA.
Selig is an entrepreneur and executive producer, and is an active crypto investor and adviser to companies like WAX. Oliver is an investor and former head of innovation at Microsoft and global chief content officer at AOL who serves as COO at Unlockd.
"We're delighted to welcome this accomplished group of specialists to MovieCoin," said MovieCoin chairman and CEO Christopher Woodrow (pictured). "The depth and breadth of expertise they carry over from the financial services, cryptocurrency and film industries brings tremendous value to our platform and the larger MovieCoin ecosystem as we enable global investors to actively participate in high-quality Hollywood projects at a fair value."
"Access and liquidity are two of the leading challenges in film and entertainment financing," said Zeko. "MovieCoin's planned issuance of Smart Fund Tokens provides an exciting dual solution that finances studio-quality films and television programmes while democratizing access to high-yield opportunities for all accredited investors."
"I am thrilled to work alongside Christopher and the team he's assembled at MovieCoin," said Walker. "The company's innovative use of blockchain to launch an entertainment industry-themed cryptocurrency and process the rapid, automatic distribution of fees and expenses to entitled stakeholders will bring more efficiency, transparency, and cost-effectiveness to transactions throughout Hollywood's entire ecosystem."
MovieCoin aims to fund a slate of film and TV with qualified investors through its cryptographic Smart Fund Token. The company will also issue Moviecoin Tokens to be used as a currency and form of payment on the platform for services.
The service's transparent mechanism, Woodrow claims, will significantly improve industry accounting and payment practices in keeping with the principles of blockchain technology, which uses a distributed digital ledger to enhance transparency, accountability, and security.