Picturehouse Entertainment's Clare Binns and Pathé Netherlands' Daniella Koot have signed up to be mentors on European cinema trade body UNIC's Women's Cinema Leadership Programme.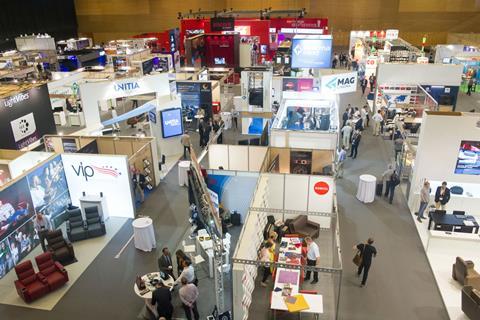 The initiative, now in its second year, brings together female European cinema professionals with established female executives for one-to-one mentoring and career advice.
Mentoring Alongside Binns and Koot are Mariam el Bacha (Cinepax, Pakistan), Edna Epelbaum (Cinevital; Cinepel; Cinemont; Quinnie; Swiss Cinema Association, Switzerland), Elisabeth Halvorsen (Bergen Kino, Norway), Susanna Hermida Barbado (NOS Audiovisuais, Portugal), and Sarah Lewthwaite (Movio, UK).
This year's mentees are Lucia Anglade (Les Cinémas Gaumont Pathé, France), Marieke Jonker (Vue Netherlands, The Netherlands), Deliah Kyburz (Youcinema, Switzerland), Anna Malaret (Cinesa/Odeon Cinemas Group, Spain), Sharon Reid (Cinema First, UK), Valerie Thoen (Kinepolis Group, Belgium), and Laura Weber (Cinecitta' Multiplexkino, Germany).
The 12-month scheme from The International Union of Cinemas (UNIC) pairs each mentor with a mentee to assist their career development. The programme aims to promote better gender balance in the industry.
The second edition was launched today at European exhibitors' event CineEurope in Barcelona, where Binns is in town to take part in a panel discussion about reaching female audiences tomorrow morning (June 13).