The UK's Pinewood Studios Group has said it is considering setting up joint ventures in further international territories despite recently ending existing partnerships in Malaysia and Atlanta. China, India and North America are all likely to be considered as the group continues its long-term plan of global expansion.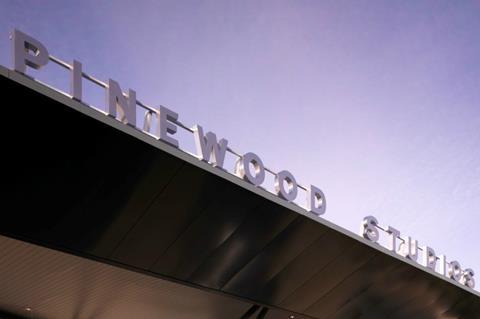 "The two are not connected," Andrew M. Smith, corporate affairs director of the Pinewood Studios Group, told Screen of the sudden ending (within a few weeks of each other) of the Atlanta and Malaysian Pinewood alliances. "We had a joint venture [with the US group River's Rock] in Atlanta which has been incredibly successful over the last six years. It has turned basically a greenfield site into what is now the second largest purpose-built studio in the US."
"[River's Rock] really wanted to start focusing more on content and content companies."
By contrast, Pinewood had stepped away from such activities, shutting Pinewood Pictures and Pinewood Television three years ago. "We closed those down to really concentrate on the core areas of building and running bespoke facilities," Smith explained.
The group ended its partnership in the Pinewood Atlanta Studios in the US last week.
Pinewood also cut strings from the Iskandar Malaysia Studios which housed Netflix series, Marco Polo, in July.
"Malaysia is a very long way away," said Smith. "Both parties thought it was time [to split]…It wasn't significant for us…It was time to part ways."
UK expansion
The group is continuing to ramp up all of its UK operations. Six new sound stages are being built at Pinewood. Four are due to be open for business in November - and the other two early next year. Netflix has taken a decade-long residency at Pinewood's Shepperton studios, and planning permission had been won for further expansion of the Shepperton site. This will add 530,000 sq ft of purpose-built sound stages.
But Smith refuted the idea the group is now focusing exclusively on its UK interests and retrenching internationally.
"We will continue to expand in key international film markets," he said. "Yes, we have some very ambitious growth plans [in the UK] which we've got to deliver and for which we fought hard to get planning permission but we are still developing our international offering."
He said Pinewood Toronto Studios was "doing very, very well" and that Canada remained a strong market.
"It's no secret that we designed the Wanda Qingdao studio, the biggest studio in the world, in China," Smith added.
He said "demand for content" was "unprecedented" and "all different kinds of facilities are benefitting".
"We are running at pretty much 100% capacity," Smith said of Pinewood in the UK.
As was recently revealed, TV production outfit Bad Wolf Wales has rented out Pinewood Studios Wales, which is owned by the Welsh government. "At the moment, Wolf has taken up the capacity there. The relationship between us and the Welsh government has changed. We just do the sales and marketing for it now," said Smith.
Private equity firm Aermont Capital bought Pinewood in 2016. The original Pinewood Studios were opened in 1936.