Berlin-based sales outfit Pluto Film has secured deals on two of its titles which are screening at Sarajevo Film Festival this week.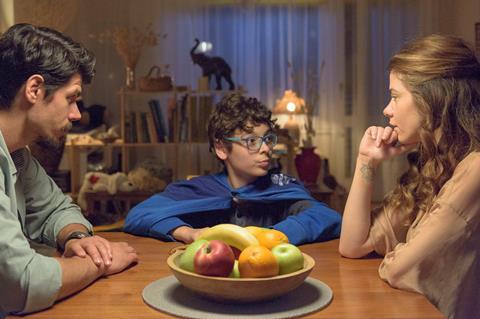 Rasko Miljkovic's children's' adventure film The Witch Hunters, which premiered at TIFF Kids International Film Festival in March, where it won the Young People's Jury Award, has sold to six territories: North America (Parade Deck Films), Germany (Der Filmverleih), China (Lemontree), Denmark (Angel Films), Lithuania (Skalvija), and Poland (New Horizons).
Taramount Film will distribute the title locally in Serbia and Bosnia, with a release planned for September. That month, in Poland the New Horizons Film Festival organisation will host screenings of the film in 22 cities as it plays in its kids festival offshoot. It is playing in Sarajevo's Kids strand this week.
Pluto has also done business on Ioana Uricaru's drama Lemonade, which premiered in the Berlinale's Panorama programme earlier this year. The film plays in Sarajevo's Feature Competition this week and has now sold to Italy (Viggo).
Territories inked to date on the film include Canada (Mongrel/Metropole Films), China (Wing Sight Culture & Media Co.), Ex-Yugoslavia (Visionary Thinking), France (ASC Distribution), Germany (déjà-vu Film), Greece (Danaos Films), Israel (Lev Cinemas), Mexico (Nueva Era Films), Middle East & North Africa (Moving Turtle), Romania (Voodoo Films), and the US (Distrib Films).