The Polish Ministry of Culture is proposing a €22m annual budget for the 25% rebate scheme.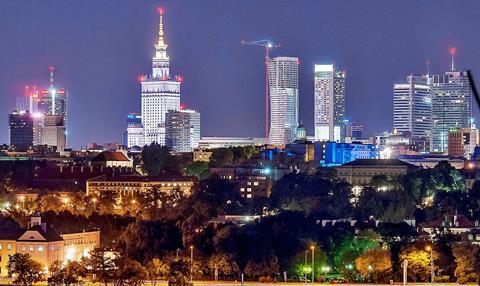 Poland is set to become the latest territory to offer a cash rebate incentive as a way of stimulating the national film industry, strengthening the local production sector and attracting more foreign productions to shoot in Poland.
Poland's Ministry of Culture and National Heritage has prepared a bill on a production incentive scheme which would give producers a 25% rebate on qualifying Polish production costs such as locally employed crew, goods and services purchased in Poland.
With a proposed annual budget currently set at €22m, the cash rebate scheme would be available to domestic Polish films, co-productions and service productions and cover a broad spectrum of eligible genres from live-action and animated feature films through documentaries to high-end television drama.
A cap on the amount available for individual projects has yet to be specified in the proposed scheme's guidelines which will also require that applicants have secured at least 50% of the overall funding before submitting their applications.
To be eligible to apply to the new incentive, production companies must be registered and liable for corporation tax in Poland, while foreign producers from outside of Europe will be obliged to have a Polish production partner onboard.
The ministry's bill has now been opened to inter-ministerial and industry consultations, and the aim is for the incentive scheme to come into effect later this year.
Ukraine's rebate on hold
Meanwhile, Poland's neighbour Ukraine has begun the new year without its own anticipated cash rebate scheme in place.
Last September had seen the Ukrainian Parliament adopt a new version of the law on state support for cinema, which would have radically changed the relationships between the state and film and TV producers from home and abroad.
Following the model adopted in other countries, Ukraine's cash rebate system would have provided foreign and local producers with rebates of up to 25% of the money spent by them in Ukraine on the production of their films and TV serises.
In addition, the state would have agreed to refund 10% of the costs spent on the territory of Ukraine, including pay to the cast and crew who are not residents of Ukraine and do not pay personal income tax there.
However, according to Screen sources in Ukraine, president Petro Poroshenko refused to sign the decree which would have brought the film law and cash rebate onto the statute books.
The law is currently being re-drafted and will be submitted to another vote in parliament in the coming months.