Marcin Koszałka's The Red Spider among 26 titles in local showcase.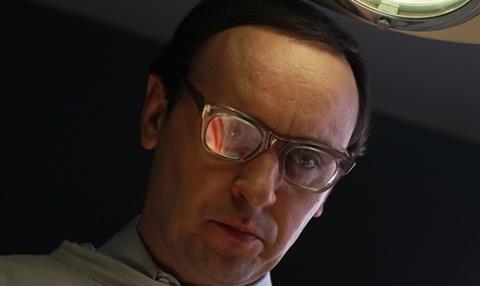 Scroll down for full list of films
Polish Days, the showcase of national films at the T-Mobile New Horizons International Film Festival in Wroclaw, Poland, has announced 26 titles this year.
Among six completed films are Karlovy Vary features The Red Spider and Chemo.
Ten films will be presented at the pitchings event - for projects in development and the early stages of production - while nine films will be presented in the work-in-progress strand.
This year's Polish Days will have a focus on German producers and film funds, including a meeting of Polish and German film producers organised in co-operation with the East German film funds Mitteldeutsche Medienförderung (MDM) and Medienboard Berlin-Brandenburg, Cottbus IFF, the Polish Film Institute and Film Commission Poland.
170 guests from Poland and abroad are expected to attend the event in Wrocław, which will take place July 29-31.
Full list of selected films:
Completed Films
Berlin Diaries, dir. Przemysław Wojcieszek
Chemo (Chemia), dir. Bartosz Prokopowicz
Karbala, dir. Krzysztof Łukaszewicz
All These Daughters of Mine (Moje Córki Krowy), dir. Kinga Dębska
The Red Spider (Czerwony Pająk), dir. Marcin Koszałka
The High Frontier (Na granicy), dir. Wojciech Kasperski
Pitchings
AA, dir. Jack Faber
Forest (Las), dir. Joanna Zastróżna
Hurrah, we're still alive! (Hurrah, wciąż żyjemy!), dir. Agnieszka Polska
Lili, dir. Marcin Wrona
Marie Curie, dir. Marie Noelle
People I'm not, dir. Francesco Rizzi
Presence (Obecność), dir. Marcin Dudziak
Speedway (Żużel), dir. Dorota Kędzierzawska
The Last Family (Ostatnia Rodzina), dir. Jan P. Matuszyński
Tower. A Bright Day. (Wieża, Jasny Dzień), dir. Jagoda Szelc
Works in Progress
21 x New York, dir. Piotr Stasik
All These Sleepless Nights (Wszystkie Nieprzespane Noce), dir. Michał Marczak
Baby Bump, dir. Kuba Czekaj
Into the Spirale (W spirali), dir. Konrad Aksinowicz
Journals, dir. Wiktoria Szymańska
The New World (Nowy Świat), dir. Elżbieta Benkowska, Łukasz Ostalski, Michał Wawrzecki
Waves (Fale), dir. Grzegorz Zariczny
Wild Roses (Dzikie róże), dir. Anna Jadowska
When you return (Kiedy wrócisz), dir. Anna Zamęcka
Volhynia (Wołyń), dir. Wojtek Smarzowski