Damián Szifrón's Cannes Competition film Wild Tales and Palm d'Or winner Winter Sleep to open the T-Mobile New Horizons International Film Festival in Wroclaw.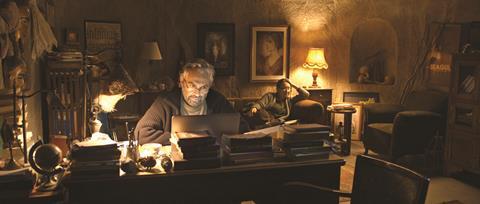 A total of 20 films from Cannes Film Festival have been secured for the 14th New Horizons International Film Festival (July 24-Aug 3), Poland's largest film event.
The festival, held in Wroclaw, will comprise screenings of around 365 films, including 199 features.
The opening film will be Damián Szifrón's Cannes Competition film Wild Tales, an Argentinian satire co-produced by Pedro Almodovar.
A second opening film will be this year's Palme d'Or winner Winter Sleep, by Nuri Bilge Ceylan.
Third, after the opening gala, will be Olivier Assayas' Sils Maria starring Juliette Binoche and Kristen Stewart.
The festival will close with Cannes Grand Prix winner The Wonders by Italian director Alice Rohrwacher.
Main programme
The main programme will include Aleksey German's Hard to be God, Naomi Kawase's Still the Water, Kim Ki-duk's Moebius, Claude Lanzmann's The Last of the Unjustand The French Minister by Bertrand Tavernier as well as Tsai Ming-Iiang Stray Dogs awarded at the IFF in Venice and Journey to the West, which screened at the Berlinale.
Jean Luc-Godard's Goodbye to Language 3D, awarded the Jury Prize in Cannes, will also receive its first screening in Poland along with Alejandro Jodorowsky's The Dance of Reality.
The Panorama section will include Alexander Payne's Oscar-nominated Nebraska, Amos Gitai's Ana Arabia, Lucas Moodysson's We Are the Best! and Andrey Zvyagintsev's Leviathan, which won best script in Cannes.
Other titles in the section include György Pálf's Free Fall, Kornel Mundruczó's Un Certain Regard winner White God, Bruno Dumont's TV series P'tit Quinquin, Reha Erdem's Singing Women, Cannes FIPRESCI laureate Jauja by Lisandro Alonso with Viggo Mortensen and Hayao Miyazaki's The Wind Rises as well as Richard Linklater's Boyhood, which won the Silver Bear in Berlin.
Competition line-up
The New Horizons International Competition will comprise 13 titles and will include three Polish titles for the first time: Parasite by Anka and Wilhelm Sasnal, How to Disappear Completely by Przemyslaw Wojcieszek (which will receive its world premiere in Wroclaw) and the world premiere of Calling by Marcin Dudziak.
Two Polish features are included in the Films On Art International Competition: The Prince by Karol Radziszewski (world premiere) and 15 Corners of the World by Zuzanna Solakiewicz. The section also includes: Pulp: a Film about Life, Death & Supermarkets by Florian Habicht and Björk: Biophilia Live by Nick Fenton and Peter Strickland.
More information available on www.nowehoryzonty.pl.