Forthcoming feature debut of Kirsten Tan wins $75,000 production prize.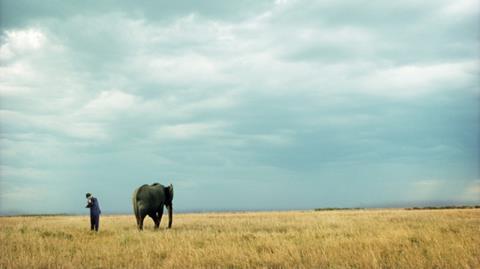 Three production awards, worth a total of $200,000 (€160,000), have been handed out at the 7th TorinoFilmLab Meeting Event (Nov 23-26). Held within the Torino Film Festival, the event is a three-day international co-pro market and public presentation of the projects developed in the TFL programmes during the year.
Within the FrameWork Programme, in which nine projects seeking co-production agreements were presented, the top prize of $75,000 (€60,000) went to Kirsten Tan's Popeye.
The Singapore-Thailand production will mark Tan's feature debut and centres on a disenchanted man who encounters his long-lost elephant on the streets of Bangkok and takes his old friend on a journey across the country in search of the farm where they grew up together.
The film was previously selected to participate in a project lab at Berlinale Talent's Script Station 2014.
Recipients of $62,000 (€50,000) each were Natalia Garagiola's Argentinean production Hunting Season and John Trengove's South African feature The Wound.
The international jury was chaired by Venice Film Festival director Alberto Barbera.
New awards
This year's TorinoFilmLab Meeting Event featured a new TFL Distribution Award, aimed at supporting innovative audience development strategies at the moment of distribution.
The prize, worth $54,000 (€43,000), went to Eilon Ratzkovsky for July August Production, producer of Mountain by Israeli director Yaelle Kayam.
Another new prize, the Digital Production Challenge II Award granted by Focal Resource, went to the Script&Pitch project A Backwards Journey by Italian filmmakers Pietro Marcello and Alfredo Covelli.
Other awards
The Audience Award, worth €30,000 and voted among the FrameWork projects by all the decision makers attending the TFL Meeting Event, went to Janus Victoria's Philippines-Japan production Kodokushi.
The ARTE International Prize, worth €6,000 and assigned by ARTE France Cinéma to one of the Script&Pitch projects, went to Home by Fien Troch (Belgium).
The Post-Production Award EP2C, assigned to a FrameWork project, which allows the producer to participate in a workshop on post-production, went to Phaedra Vokali from Marni Films (Greece), producer of Pigs on the Wind.
The Script&Pitch, AdaptLab and FrameWork projects were eligible for the Les Arcs Coproduction Village Prize, consisting in the automatic selection at the Arc 1950 Coproduction Village.
The Les Arcs Coproduction Village Prize went to The Voice by Hungary's György Pàlfi and Gergo Nagy.