EXCLUSIVE: The sales company has added The Preppie Connection and We Don't Belong Here to its roster of titles on the eve of the EFM.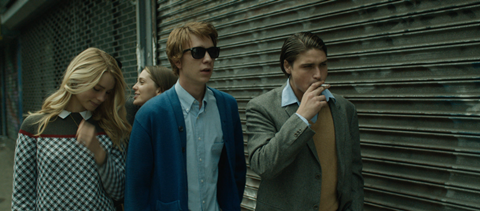 Joseph Castelo wrote and directed The Preppie Connection (pictured) starring Thomas Mann from Me And Earl And The Dying Girl, Lucy Fry, Sam Page and Logan Huffman.
The story is inspired by the true story of students at the private Choate Rosemary Hall School in Connecticut who attempted to smuggle $300,000 of cocaine into the country. IFC will distribute in the US on March 18.
Joseph Mensch, Adam Folk, Joseph Castelo, Billy Raftery, Charlie Bunting, Eric Schultz, and Carlo Sirtori produced.
Tony Piantedosi, director of development and acquisitions at Premiere Entertainment Group, brokered the deal with Schultz and ICM Partners.
Premiere Entertainment svp of sales and acquisitions, Jack Campbell, who brokered the deal, said: "This true account takes the viewer on a wild ride of building a drug empire as an outsider at a stuffy prep school and reaping the extraordinary rewards as well as the tumultuous consequences."
Family drama We Don't Belong Here from Peer Pedersen stars Catherine Keener, Anton Yelchin, and Kaitlyn Dever in the story of a girl who investigates her family's past to better understand her brother's odd behaviour and uncovers a sinister secret.
Maya Rudolph and Riley Keough also star and Adam Gibbs, Annelise Dekker-Hernandez, Michael Kristoff, and Roger Joseph Pugliese produced.
"Director Peer Pederesen crafted a deeply moving story using an all-star cast who give phenomenal performances" said Campbell.
Piantedosi negotiated the deal with Gibbs and Peer Pedersen. The producers retain US rights.